Ex-policeman Kevin Waterman was yesterday sentenced to spend 31 more years in prison for killing his girlfriend, policewoman Eleanor Jones.
Waterman, 26, of East Ruimveldt, had earlier pleaded guilty to the lesser charge of manslaughter at the beginning of the trial in the High Court and returned to court yesterday for the sentencing by Justice Navindra Singh.
A probation report was also presented to the court.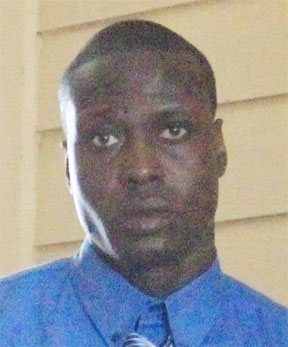 "Sir, what I have to say is I acknowledge I can't bring back a life… I would also like to express sympathy to the relatives, friends, Guyana Police Force and everyone who I caused pain,"
Waterman told the court before penalty was imposed on him.
Relatives of the accused burst into tears as he told the court he was sorry for what he had done.
Waterman killed Jones on July 7, 2007, at her Silvertown, Linden home. Jones was attached to the Mackenzie Police Station. They had been involved in a relationship and he had gone to her home on the day of her death and an argument developed between them after he accused her of infidelity.
Waterman then pulled out a firearm from his waist, and Jones initially struggled with him before trying to run away. He discharged several rounds at her, hitting her about the body. She died while receiving emergency treatment at the Mackenzie Hospital.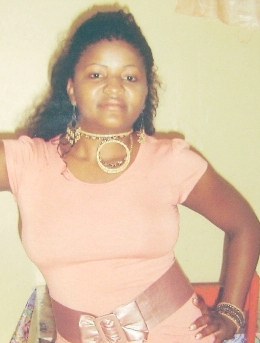 Waterman was held after a stand-off at the Wisroc Outpost. He had hidden in the compound and threatened to shoot anyone who attempted to detain him but the police officer in charge later managed to persuade him to surrender.
He was then taken into custody.
Justice Singh told Waterman yesterday that Jones' lifestyle did not justify his killing her and emphasised that if he could not have dealt with the situation, he should have left it and moved on. He also told him that "a crime must be punished" and that the starting point for sentencing him will begin at 30 years in prison.
The judge informed that three years would be added to the 30 years for every aggravating factor he found in the case. He noted that some of the aggravating factors included the fact that Waterman went to the house of Jones and committed the act, that he killed a member of the police force, that he used a fireman, the fact that the firearm was unlawful and that it was a case of domestic violence.
Taking all the aggravating factors into consideration, Justice Singh said 48 years was the total sentence from which deductions would be made.
He then took off five years for Waterman's plea of guilty and another five and a half years for the time he was incarcerated. He also stated that another three years were deducted from the sentence because he found that the accused was remorseful for his actions and the remaining three and a half years were taken off for another mitigating factor.
Justice Singh told Waterman that when he is eventually released from prison, he would still have time to make a contribution to society.
Prior to the sentencing, defence counsel George Thomas, in his mitigating plea, told the court that his client did not blame provocation for his actions and he was now remorseful. Thomas also asked the court to consider that his client did not waste its time or seek to cast doubt by proceeding with a trial. Instead, he accounted for his actions.
In reply to Thomas' submission, state prosecutor Konyo Thompson told the court that Jones had four gunshot wounds to her body and that the accused had other options to his disposal rather than killing but he did not utilise them.
She also said that she was refuting the claim that Jones died as a result of death by accident. Thompson then asked the court to hand down a sentence that was balanced to both sides.
Comments

Grace Mugabe   HARARE,  (Reuters) – Zimbabwe's first lady Grace Mugabe returned from South Africa early today, state media reported, after a 20-year-old model accused her of assault in an upmarket Johannesburg hotel room.

Michael Bhopaul, 16, doesn't know if he is this year's best performer at    the Caribbean Secondary Examination Certificate (CSEC) Examinations, but with preliminary results showing that he has obtained passes in 25 subjects, he will be hard to top.

Inmates at the Lusignan Prison turned over 33 improvised weapons yesterday morning to prison authorities, who say that they also apologised to the prison staff for the unrest at the facility on Friday night.

Well known Berbice attorney Chandra Sohan was arrested on Friday after he allegedly struck a pedestrian in a hit and run accident along the Williamsburg Public Road.

For a little more than an hour yesterday, the streets outside the Mackenzie Market rang with the voices of dozens of Linden residents who turned out to support a march against homosexuality.