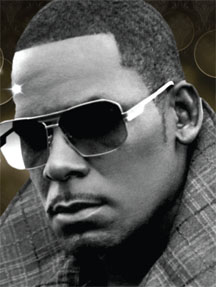 Odinga Lumumba, the head of McNeal Enterprises, yesterday announced that R&B singer R Kelly has committed to performing at a concert here on October 19 and he promised that the lineup for the show would include other  "big name and popular"  performers.
A day after the announcement that Kelly would no longer be performing at Saturday's Jamzone International Night concert,  Lumumba told a news conference that tickets purchased for the show are still valid but if customers so desired they can obtain refunds.
He noted that Kelly's camp has committed to meeting its legal obligations and very soon will make a public apology, which will be aired while confirming his October 19th performance. He explained that Kelly was looking at a September date to do the "make up" concert but because of other booked events at the National Stadium this was not possible.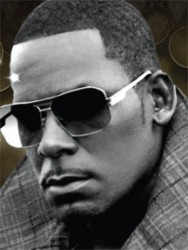 He pointed out that he sincerely believed that Kelly, as was told to him, was indeed ill and he could only empathise and pray he feels better soon.
Lumumba also warned ticket holders that the numbers for the reduced-priced "early bird" tickets' sold for Saturday's show have been stored and should anyone attempt to cash them in claiming they paid the original price there could be consequences.
Lumumba said that tickets for the October show will be "much more" expensive than those already sold in light of the slate of new artistes expected to be on the line-up.
The Red Thread women's group had has petitioned the Ministry of Culture and the Ministry of Tourism against the plan to bring Kelly as well as Onyan and the Burning Flames for this year's Jamzone events.
Kelly has faced several charges in the US for sex with underage girls but has not been convicted.  A song by Onyan titled "Kick in She Back Door", critics have said, encourages rape and violence against women.
The petition titled "Guyanese say no to rape and pedophilia" was signed by more than 100 persons and delivered to Minister of Sport, Dr Frank Anthony, and Irfaan Ali, Minister of Tourism. It said that the bringing of the two artistes "encourages rape and violence against women if they deny sexual favours to men. Bringing these performers to Guyana to headline the popular Jamzone concert in effect, condones sexual violence."
Comments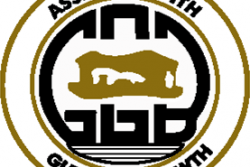 Following continuing concerns over health dangers from mercury, the Guyana Gold Board's laboratory at Upper Brickdam will close at the end of business today.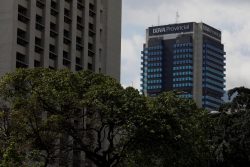 CARACAS,  (Reuters) – Venezuela's hyperinflation has turned the struggling OPEC nation's once-powerful banks into warehouses of useless cash that are worth a total of only $40 million, according to a Reuters analysis of regulatory data.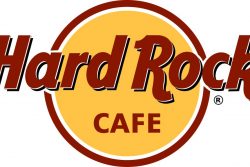 MovieTowne Guyana today announced that international restaurant chain Hard Rock Café will be one of its tenants when it opens up at Turkeyen.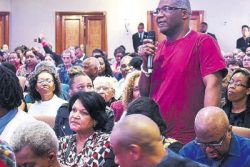 (Trinidad Guardian) Prime Minister Dr Keith Rowley yesterday urged T&T nationals in the United Kingdom to return home and help fight crime by sharing their experiences and expertise.