In keeping with the commitment made by the previous speaker of the National Assembly Hari Narayen Ramkarran to invite the Speaker of the Surinamese Parliament, present Speaker Raphael Trotman has invited Dr. Jennifer Geerlings-Simons to visit the Parliament of Guyana during the month of October, a release from Parliament Office stated today.
Geerlings-Simons together with a delegation of eleven has accepted the invitation and will be visiting Guyana from the 24th to 26th October, 2013.
Trotman has emphasized, the statement said, that the nature of the visit should go beyond "merely meeting" with key Members of the Government and the Opposition. He posited that it should formally establish a Guyana-Suriname Association to enhance relations between the two Parliaments and their peoples.
The release said that among the activities planned are courtesy calls on the President, the Prime Minister, Ministers of Government, the Leader of the Opposition and the Leader of the Alliance For Change (A.F.C.).
Comments

The Working People's Alliance (WPA) today announced its support for the government's restructuring of the sugar industry.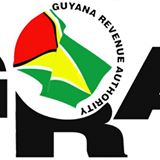 The Guyana Revenue Authority (GRA) today warned about the impersonation of licenced customs brokers.

(Reuters) – England's top order fired in unison to give them a four-wicket win in the second one-day international against Australia on Friday as Aaron Finch's second straight hundred for the hosts could not prevent them falling 2-0 behind in the series.

Four weeks after passing a $267 billion budget for 2018, the National Assembly will debate a supplemental provision of $1.75 billion to meet a portion of the severance pay for around 4,000 sugar workers.

Autopsies performed on the bodies of Ambrose Baharally and Martin Godette, the Pomeroon farmers who were shot dead on Sunday, have found that both men died from gunshot injuries to the head.