Bauxite Flyers Cycle Club's Orville Hinds on Sunday outsprinted veteran rider Raymond `Steely" Newton to win the Wilbert Benjamin-sponsored Flying Ace Cycle Club Open 30-mile event in Berbice.
Hinds' winning time was one hour, four minutes and 32 seconds.
Akeem Arthur was third, Raul Leal, fourth, Ray Millington, fifth and  Akeem Wilkinson sixth. Before the start of the race organizers announced that a barrel of goodies from Canada will be given to the rider that finishes 10th and that prize went Wasim Hassnu.
Newton and Millington captured two  sprint prizes two each while Wilkinson, Rastaff O' Selmo, Leal and Michael Anthony won one each.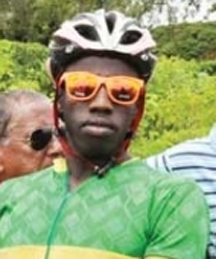 Among the juniors Arthur was first with Leal second while Marica Dick and Crystal Lamvert were the top two female finishers.
Special prizes were given Dick, Odel Ross, Andrew Hicks and Romella and Diancy Crawford of the Flying Ace Cycle Club.
Twenty seven riders took to the starting line at Fyrish, proceeded to the Number 37 Village, Corentyne before returning to the starting point for the finish.
Around the Web