Ravens and the Amelia's Ward Jets bastketball teams will clash today in the 'Jets Basketball Exchange Classic' at the Mackenzie Sports Club Hardcourt.
"We're on a high right now and looking to just play basketball. We're just off winning two back-to-back tournaments and the players are all eager to keep playing," said Ravens' coach Darcell Harris.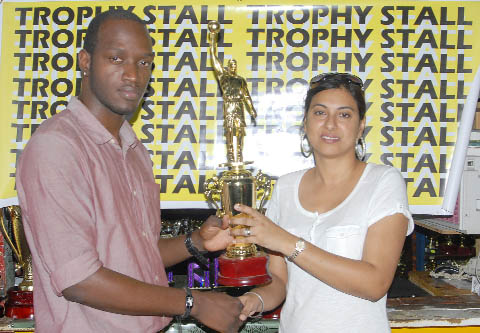 "Ravens will be going to Linden to win and win convincingly," he adde.
The dream encounter was made a reality after Harris approached Jets club member Rawle Toney to organize a simple pickup game of basketball.
According to Harris, "Sometimes, not everything should be about money. Sometimes teams should travel around and play each other because we have to learn to help each other out to better our clubs.
So us going to Linden will help our club, it would help Jets club and it's bringing back the fun in the sport and camaraderie which is missing at this point."
Ravens commenced the 2013 season by winning two titles in two weeks.
The city-based club first lifted the Phillip George Legacy tournament title and then netted the Albert Bentick Championship.
For the Jets, things didn't go as well with the Amelia's Ward-based team  having to settle for second place behind Victory Valley Royals in the Banks Malta Supreme Championship.
"I think what is heartening in this entire event is that two major clubs in Guyana are putting the same intensity and preparation for a major tournament into a friendly game of basketball so we're asking everyone to come out and give them the support" said Toney, a Jets Club member who also once sevrved as Vice President of the Linden Amateur Basketball Association (LABA).
On Tuesday, The Trophy Stall joined Ansa McAl under their Stag Beer Brand and Major Sports Centre as the organizations responsible for making the event possible.
Around the Web