(Reuters) – Kevin Durant scored a career-high 52 points as the NBA-leading Oklahoma City Thunder prevailed 117-114 in an overtime thriller against the Dallas Mavericks on Friday.
Durant landed a perfect 21 from 21 at the free-throw line, with Russell Westbrook adding 31 points for the visitors as the Thunder (32-8) won their sixth straight to continue their dominance in the league.
"I knew (about closing in on a career-high haul) but I was just trying to focus on the game and get us this win," Durant told reporters.
"Going into that fourth quarter I had missed like eight shots in a row and my team mates kept telling me to be aggressive and they were giving me confidence every time."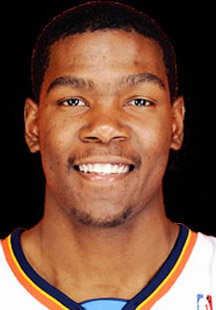 Durant's fourth quarter misses allowed Dallas (17-24) to make up a nine point deficit and force overtime when O.J. Majo nailed a three-pointer with 2.3 seconds left.
But Durant found his form again, landing nine of the Thunder's 12 points in overtime to grab the victory after Mike James failed with a late three-point attempt. "They've got the heart of a champion," Durant said of Dallas.
"Everybody is going to bring their best against us. Dallas is a championship level team, no matter what their record is. "I'm glad we gutted this one out." Vince Carter scored 29 from the bench to lead Dallas, who had their four game win streak snapped, while Dirk Nowitzki and Mayo contributed 18 each.
Around the Web