Rugby fans will be in for another treat today when the Guyana Rugby Football Union (GRFU) stages another double header at the National Park's rugby field.
In the first 10-aside, 40-minute game, which will kick off at 16:00hrs, the Caribs will face the ruggers from the University of Guyana (UG) while the star studded Hornets will tackle the rugged Guyana Defence Force (GDF) in the feature encounter.
Both the Caribs and the GDF will be looking to register wins against their respective opponents following unimpressive performances last week.
On Easter Saturday, GDF lost 17-19 to the inexperienced but ever improving UG squad while the Caribs drew five-all with the Hornets.
The undefeated Hornets rugby team took the players from UG to school and taught them the finer points of rugby with a stinging 36-7 defeat two weeks ago while the GDF team defeated the Yamaha Caribs, 31-22 in the season opener the week before.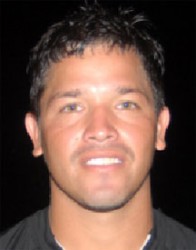 While GDF's team and the Caribs will be looking to bounce back from their unimpressive showing, UG and the Hornets will be looking to continue their winning ways.
"We will definitely be looking forward to another victory," said Hornets and national captain Ryan Gonsalves yesterday.
"Our team will be focusing on ironing out the kinks and whatever mistakes we made against UG and the Caribs to continue winning, we are just focus on raising our level as the season progresses," Gonsalves declared.
UG's skipper, Rondell McArthur echoed Gonsalves sentiments saying that his side will also be looking to run away with a victory this weekend while looking to improve their passing and scoring opportunities.
Around the Web