By Duncan Saul
Rosignol United coach Keith O'Jeer was returned as president of the Berbice Football Association  (BFA) following elections last evening at the BFA office New Amsterdam defeating Cougar's FC president Phillip Carrington by six votes to four.
Chaired by returning officer and Chief Executive Officer (CEO) of Rose Hall Town Youth and Sports Club Hilbert Foster, O'Jeer by the constitutional method of show of hands, garnered six of the possible 10 votes with Rosignol United, Corriverton Links FC and Monedderlust FC exercising their franchise in his favor.
Carrington receiving the nod from New Amsterdam United and Cougars FC respectively.
O'Jeer had won the post at elections held earlier this year but after a protest the Guyana Football Federation ruled that the elections be held over.
O'Jeer in an invited comment stated "It was a poor showing for football as members were bent on disturbing proceedings possibly because they were being coached and instructed to."
Losing presidential candidate Phillip Carrington also weighed in on the electoral process saying:"It was a free and fair election as everyone was allowed to exercise their franchise.
"The BFA's audited financial statement though, was not adopted by the General Council due to discrepancies with regards to expenditure for the year 2012 and a motion was moved by my club Cougars and seconded by someone from Monedderlust to have a specially convened meeting to deal with the financial statement, which the president Mr. O'Jeer agreed to."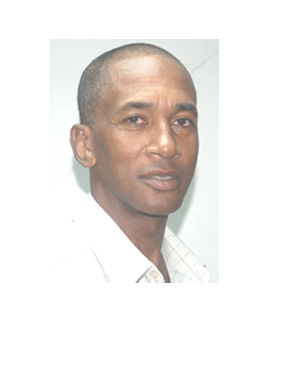 Carrington added:"Due to the fact that the BFA's audited financial statement was not adopted at the election due to the discrepancies then it means that the BFA cannot vote at the upcoming GFF elections. Constitutionally they cannot vote and the Guyana Football Federation (GFF) cannot accept their audited financial statement as valid because it was not adopted at the elections."
Six other positions were contested during the congress with Clay Flatts defeating Seon Bristol by six votes to four to win the first vice-president position while Joseph Simon won the secretary's post, beating Heatcliffe Peters 6-4.
Mike DeSouza won the treasurer's position unopposed garnering eight of a possible 10 votes as two voters abstained from exercising their franchise and Mark Adams was installed in the second vice-president's post, winning by a 6-4 margin.
The remaining contested positions were Development officer for women's football which was won by Nyol August by a six to four count over Colin Bowrey and Assistant Secretary/Treasurer post which was  won by Noel August unanimously.
Around the Web