St. George's High School yesterday afternoon defeated Scotiabank/Pepsi Schools Football Academy newcomers Chase Academy 4-2 when the tournament continued at the Ministry of Education Sports Complex ground, Carifesta Avenue.
St. George's were led by Ozeal Small who netted a hat-trick while Adolph George netted the fourth goal.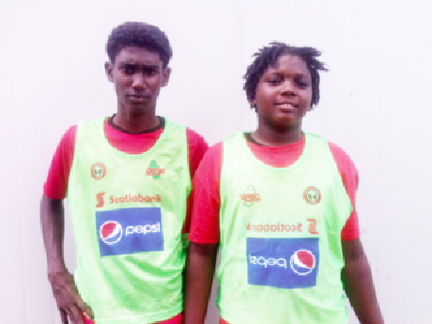 Small scored in the 39th, 45th and 61st minutes after Chase Academy had taken a 2-0 lead through a Marvin Wade free kick in the 28th minute.
Daniel Dorway then doubles Chase Academy's lead also through a spot kick in the 31st minute.
The match took a swing when George turned the tables on Chase, slamming in three unanswered goals when play resumed after lemon time.
Chase would miss several golden opportunities to equalize before Adolph George found the net in the 70th minute.
School of the Nations recorded their second win of the tournament defeating North Georgetown 3-1 in the second encounter of the afternoon.
Tarlee Taitum netted in the 24th minute for Nations giving the team an early start but an equalizer came two minutes afterwards when Joshua Ferreira scored. The score line remained 1-all for the first half of the game.
The second half saw Ysaac Da Cruz and Lyndon Dorway adding one goal each for Nations in the 45th and 52nd minutes respectively to effectively put the game beyond North Georgetown.
Around the Web