Spearheaded by last year's Caribbean men's singles bronze medallist Paul David, a Guyana Table Tennis Association team is set to participate at this year's World's individual championships in Paris, France come Monday.
David and national female champion Trenace Lowe, who are based in the United States of America, are expected to meet up with the local delegation which departed Guyana this morning.
Former junior player and Wartsila executive Arron Fraser has been designated head of the Guyana delegation while Deidre Edghill has been appointed manager.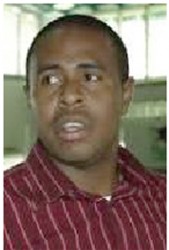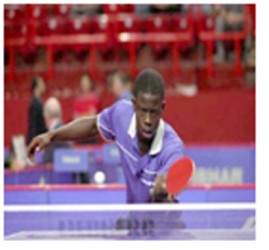 According to a release from the GTTA, Fraser will be Guyana's voting representative at the annual general meeting of the ITTF while Edghill will be the representative manager.
David, Christopher Franklin, former Caribbean boy's singles silver medalist and Idi Lewis, former Caribbean junior champion and 1996 men's singles bronze medalist are the male players attending the championships while the women players are Trenace Lowe, national Women's champion and Chelsea Edghill, national junior champion.
A number of players initially selected to participate at the championships have pulled out namely national player Edinho Lewis,
Natalie Cummings and national men's singles champion Nigel Byran.
Edinho Lewis withdrew citing family commitments, Cummings has final examinations at the University of Guyana and Bryan withdrew citing a lack of sponsorship.
The World Table Tennis championships are divided into two categories individual play and team play and are held separately.
This year's singles edition of the championships is expected to attract r 3000 players from over 160 countries worldwide and will take place in Bercy, Paris.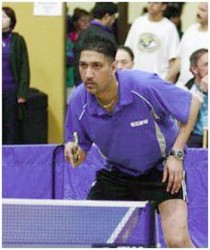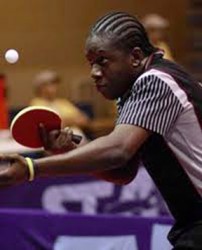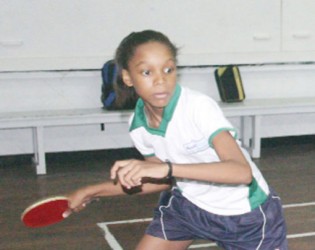 "Guyana's participation in this event is critical to establishing world rankings for our national team members given its significance in establishing Guyana's overall team ranking in regional and international team and individual competitions," a release from the GTTA stated.
"This has a critical bearing on the seed/rankings our male/female team/players would receive in future regional competitions given the bearing seed/rank on the type of draw our national teams/players receives," the release added.
At the AGM of the ITTF, Stefano Bosi president of the European Table Tennis Union will challenge Adam Sharara, incumbent ITTF president and the man responsible for table tennis becoming an Olympic sport, for the ITTF presidency.
President of the GTTA Godfrey Munroe, said that he wanted to highlight the partnership among the players (some of whom are making financial sacrifices) corporate Guyana and supporters and well wishers in making the trip to France a reality.
Munroe also said that he was satisfied with Fraser being the delegate.  Fraser, a former vice president of the GTTA, is credited with finalizing the arrangements for Guyana to benefit from a grant of Stag equipment over the last two years.
The Guyana team, Arron Fraser, Deidre Edghill, Christopher Franklin, Paul David, Idi Lewis, Trenace Lowe and Chelsea Edghill.
Around the Web