KINGSTON, Jamaica, CMC – Jamaican track coach Glen Mills wants officials to establish an accredited drug testing laboratory on the island.
Mills made the comment following reports that Olympic medallist Veronica Campbell Brown had a positive drug test.
Campbell Brown tested positive for a banned drug at the Jamaica International Invitational World Challenge Meet in Kingston on May 4. It has been reported that the World and Olympic champion tested positive for the prohibited substance, Furosemide, a masking agent, according to the World Anti-Doping Agency (WADA).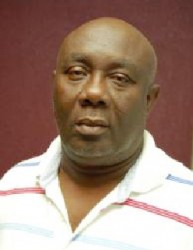 But Mills, who heads Racers Track Club which includes World and Olympic record holder Usain Bolt and 100 metre World champion Yohan Blake, said there is need for heighten vigilance and for officials to consider the establishment of drug testing facility on the island.
"It just re-emphasize the need for all involved to be extremely vigilant and the great need for Jamaica to establish a creditable lab so that athletes can have substances tested and verified before usage," he told a local radio station on Saturday.
"This is much needed in our track and field because it's a mine field out there, any substance that you take could be contaminated."
Mills cautions against judgement without facts.
"One can't make any comment of great detail without knowing the circumstances. However, it's not something that our track and field would want to experience at this time, or anytime for that matter."
"Veronica Campbell has carried our flag with distinction over the years and I am waiting until I hear what are the details surrounding this incident because her reputation has been a solid one over the years and so one has to wait to hear her explanation as to what led to this situation," he said.
The World Anti-Doping Agency (WADA) is headquartered in Montreal, Canada with regional offices in Cape Town, South Africa (Africa); Tokyo, Japan (Asia/Oceania); Lausanne, Switzerland (Europe) and Montevideo, Uruguay for Latin America.
All tests conducted by the Jamaica Anti-Doping Commission (JADCO) are sent to the WADA accredited lab in Montreal.
The Jamaica Government this month announced an increased budgetary allotment for JADCO which will be used to conduct in and out of competition testing and public education programmes.
"We will continue to implement measures, through JADCO and other related agencies, that will foster dope-free sport at all levels," said Sports Minister Natalie Neita Headley.
Around the Web