All systems are in place for the annual two-day Guyana Cycling Federation's (GCF) National Cycling Championships this weekend.
So said president of the GCF Cheryl Thompson in an invited comment with Stabroek Sport yesterday.
According to Thompson "everything is in place for a successful staging of this year's championships, I expect an incident free competitive two days of racing."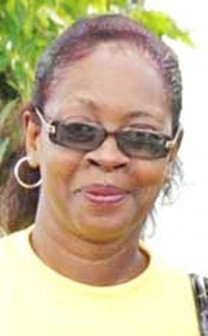 Thompson also stated that the federation has already touched base with the police but will do so again on Thursday.
On Saturday, the Time Trials will pedal off from Madewini (hill after Splashmins) to the first toll station and return to the point of origin.
All cyclists are required to be at the starting line at 13:00hrs for registration.  On Sunday, the riders are asked to be at the starting point at Homestretch Avenue at 6:00am for registration of the road race.
The road race will pedal off at 7:00am with the senior riders proceeding to Soweto and returning to the finish.
Veterans and Females will turn back at Kuri Kururu while junior riders will turn back at Long Creek.
The rules and regulations for the National Cycling Championship are as follows:
1. All cyclists must produce their license (issued in 2013 by the Guyana Cycling Federation) at the point of registration for the Trials and Road Race on June 29 and 30, 2013 respectively.
2. All cyclists must be attired in the uniform submitted by their respective clubs to the Federation in 2013.
3. Junior cyclists would be subjected to the regulated gear ratio for participation at the National Championship on June 29 and 30, 2013 respectively.
4. List of cyclist and appointed Manager must be submitted to the Secretary, Guyana Cycling Federation, Olympic House 76, High Street, Kingston, on or before 4.00p.m on Thursday June 27, 2013.
5. Only cyclists registered with the Guyana Cycling Federation would be eligible for participation at the National Championship 2013.
Around the Web