The Athletics Association of Guyana (AAG) announced that celebrated athletes Stephan James and Winston George were among those selected to compete in this weekend's Senior South American Championship in Cali, Colombia and the Central American and Caribbean (CAC) Senior Championship in Morelia, Mexico.
AAG Vice President Gavin Hope said that James, the Sao Paulo, Brazil U-23 South American Champion-ship bronze medallist; national javelin record holder, Leslain Baird and sprint champion, Jeremy Bascom will compete in the Senior South American Championship.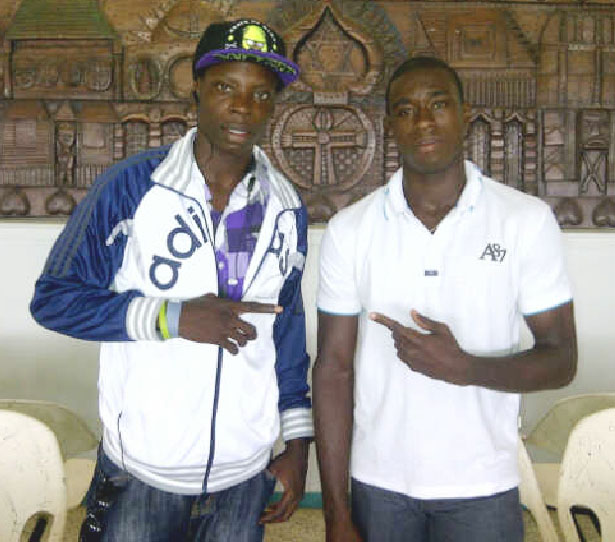 The team for the CAC Senior Championship will include London Olympian George (200m, 400m), national 100m record holder, Adam Harris and Kadecia Baird (400m), IAAF World Junior silver medallist.
James, who holds the national junior 400m record after running a blistering 46.52 seconds in September 2011 in Brazil at the South American Games told Stabroek Sport that he is looking forward to qualifying for the IAAF World Championship which is slated for Moscow, Russia in mid August. The 20-year-old athlete will face orders in the Men's 200m and 400m.
The Running Brave star athlete recently competed at the NAAA Sagicor/NGC National Open Championships in Trinidad and Tobago two weekends ago. He did not medal in either of the 200m or 400m but achieved a personal best performance of 21.17 seconds in the 200m.
"The Senior Champion-ship was not what I expected. I thought the finals would have had more competitors," he said. James clocked 47.04 seconds in the 400m finals which consisted of international athletes and placed seventh overall when the results from the national finals which had the Trinidadian athletes.
However, the 6'3 athlete indicated that he was not able to push in much training during last week after returning from Trinidad.  "I trained but not as I wanted to. I was experiencing a few muscle aches which I think I got from the change of surface (from grass track to synthetic track)," the record holder said.
National javelin record holder Leslain Baird who recorded a new personal best performance of 65m 32cm at the NAAA Sagicor/NGC National Open Championships will be exhibiting his skills in the field. Baird revealed that he will be using a throwing technique at the games which he learnt while in Trinidad and said the technique should allow him a measurement over 70m. With no injury concerns, Baird was optimistic about qualifying for the IAAF World Championship as well. "I know I will qualify for the Worlds," he said.
Jeremy Bascom, a US-based athlete is set to compete in the Men's 100m and will join James in 200m. Bascom in qualifying for last year's Olympics equalled James Gilkes' 100m record 10.19 seconds which was later broken by Adam Harris's 10.17 seconds this year.
Stabroek Sport was made to understand that Bascom awaits the team's arrival where Gavin Hope will function as manager in Colombia. The team is expected to arrive this morning. Hope also indicated that he will be attending the South American Athletics Association conference while he is in Colombia.
Meanwhile, Kadecia Baird's Coach Shaun Dietz said she is approaching the best shape of the season. Dietz believes that Baird can win the 400m at the CAC Senior Championship. "I am expecting to beat the Jamaicans again, it will be tough but I believe she can win CAC," he said. Baird who recently bounced back from a stomach virus ran an easy 53.2 seconds; her best time of the year at USATF Club Nationals on June 28.
Around the Web