Kadecia Baird's 2013 season is shaping up well after qualifying with an 'A' Standard for the IAAF World Championship following her first place finish in the Women's 400m finals at the Central American and Caribbean (CAC) championships last weekend in Mexico.
The 18-year old young US-based Guyanese also created history giving Guyana its only gold medal at the Championship which started in 1967 in the host country.
Adding 51.32 seconds under her belt, Baird is also the holder of a silver and a bronze medal from the Barcelona, Spain World Junior Championship and the CARIFTA Games respectively.
US-based Adam Harris, who holds the National Men's 100m record, finished fifth in the finals at the CAC Championship after clocking 10.20 seconds in the semi-finals with a second place finish.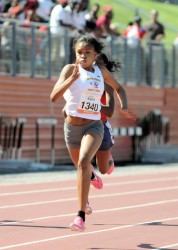 The 2008 Summer Olympics athlete also ran his first 200m for the season after four years and clocked 20.87 seconds in the semis before finishing sixth in the finals with 20.60 seconds.
Last year's Olympian, Winston George who qualified for the IAAF World Championship in the 200m had a poor showing at the Championship. George, a Corporal in the Guyana Police Force came seventh with 20.67 seconds in the 200m finals. He was also unable to qualify for the 400m (46.97 seconds) finals.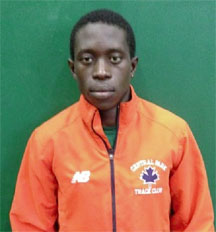 At the South American Senior Championship in Cali, Colombia, Running Brave Athletics Club star athlete and junior 400m record holder, Stephan James occupied the final spot on the podium in the Men's 400m finals.
The U23 South American bronze medallist clocked a new personal best in a time of 46.47 seconds while crossing the finish line in third place. James, previous personal best performance (PB) had been 46.52 seconds recorded in Brazil two years ago at the South American Games.
However, the Boyce and Jeffords Classic 200m silver medallist, was unsuccessful in achieving a new PB in the Men's 200m after returning a time of 21.31 seconds (7th place finish). His PB stands at 21.17 seconds.
Jeremy Bascom, after entering the Men's 100m finals with the fastest qualifying time, only clocked 10.43 seconds to finish fifth.
Meanwhile, National Javelin record holder, Leslain Baird finished eighth in the Men's Javelin at the South American Senior Championship. Baird had a best measurement of 64m 94cm with his second throw.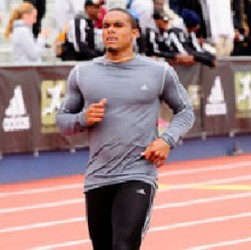 According to the Manager of the Team, Gavin Hope, Baird had four fouls out of his six throws, his fifth throw landed at 59m 39cm.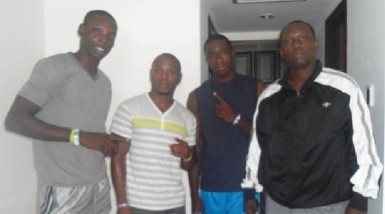 Around the Web