Defending champion and number-one seed Anthony Downes thrashed Johnathan Christie in straight sets in their men's Open singles quarterfinal encounter as action in the Guyana Bank for Trade and Industry (GBTI) Open lawn tennis tournament continued at the company's Recreational Club, Kaieteur Street Bel-Air Park on Tuesday.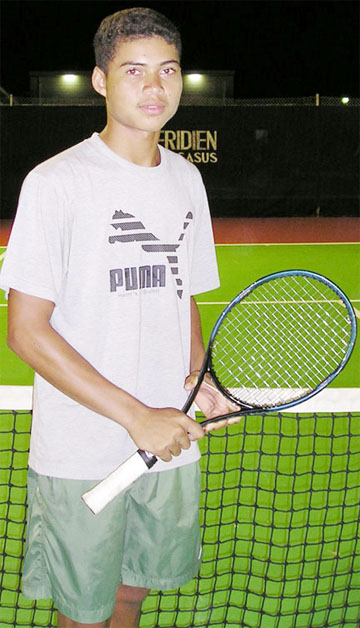 Downes, who had beaten Seanden David-Longe 6-0, 6-0 on Monday, sealed his semi-final berth as he easily disposed of Christie 6-1, 6-0. Number two seed Leyland Leacock progressed to the final four of the men's Open singles division via a walkover from Mario Niamatali.
The final match in the men's Open singles division between Gavin Lewis and Joseph DeJonge was delayed due to technical problems. Prior to the delay, DeJonge was leading 5-4 in the first set.
On Monday at the same venue, the pair of Daniel Lopes and Gavin Lewis stunned the duo of Leacock and Nicholas Fenty 6-7, 6-1, 6-2 in their men's doubles match-up.
Around the Web