Guyana Football Federation (GFF) President Christopher Matthias has been officially selected to become a member of the International Federation of Association Football (FIFA) Developmental Committee.
According to correspondence Matthias was selected to become a member of the body on July 22.
Matthias in an invited comment via telephone stated: "While I must admit it was surprise, it's indeed an honour to be identified for membership to such an esteemed panel as I believe football development must occur in a structured, transparent and accountable manner."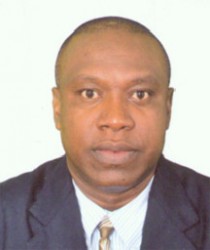 Questioned as to the benefits that can be attained by Guyana following this recent development, Matthias said: "The acquisition of further resources inclusive of administrative, human, technical and tactical can be acquired as we aim to further develop football in a structured way."
The FIFA Development Committee has been set up to oversee all the developmental programmes of the world body going forward.
The committee which is chaired by Cameroonian Issa Hayatou and also includes deputy chairman, UEFA president and football legend Michel Platini consists of 18 members from various confederations.
These members are CONCACAF President Jeffrey Webb (Cayman Islands), Manuel Burga (Peru), Sayyid Khalid Bin Hamed Al Busaidi (Oman), Jasmin Bakovic (Bosnia-Herzegovina), Rustam Emomali (Tajikistan), Luis Hernandez (Cuba), Eric Labrador (Puerto Rico), Viphet Sihachark (Laos), Mario Semedo (Cape Verde Islands), Ganbold Buyannemekh (Mongolia), Sue Destombes (South Africa), Sory Diabate (Côte d'Ivoire), Sahilu Gebremariam (Ethiopia), Julius Kvedaras (Lithuania), Tai Nicholas (New Zealand) and Christopher Matthias (Guyana).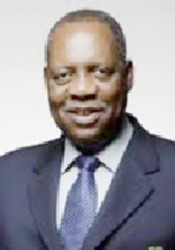 The creation of the Development Committee is a further sign of FIFA's commitment to football and its member associations. The size and scope of the commitment is now formally under the supervision of this decision-making body, which is made up of elected members from the world of international football.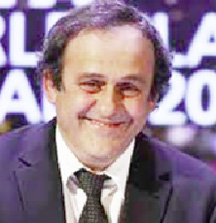 These members represent every aspect of football in their respective countries, such as amateur football, leagues, referees, and so on. This means that the football world is directly involved in drawing up the programmes that aid its development.
The committee's next meeting will be on November 3 in Zurich, Switzerland.
Around the Web