Several venues will be buzzing with activity tomorrow when local under-19 sportsmen and women tackle their Surinamese counterparts in the four disciplines of the first leg of the annual Inter Guiana Games (IGG).
From the open roads of West Demerara to the Cliff Anderson Sports Hall, fierce competition is expected in cycling, table-tennis, chess and football following the arrival of the Surinamese contingent today.
The aim of the games is to create possibilities for youths to come together and compete in different sport disciplines, focusing on better sport results and better understanding of each other's culture.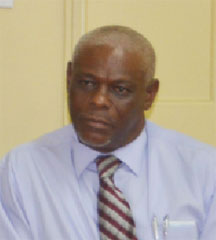 The Opening Ceremony is set for the CASH from 10:00hrs tomorrow. However, competition commences two hours earlier in the National Park with the cycling team time trials.
For the time trials, the males will race against the clock for 10km while the females will race for 6km.
Following the opening proceedings, table-tennis will serve off at midday simultaneously with chess at the same venue.  The cycling road race will pedal off at Nismes at 14:00hrs.
As customary the males will ride 60km (36 miles) for the road race starting at Nismes, proceed to Vergenoegen and return to the starting line for the finish.
The female 40km race will begin at Nismes, continued to Leonora and return to the point of origin for the finish.
Football action kicks one hour later at the Guyana Police Sports Club Ground.  The closing ceremony is set for CASH at 19:00hrs.
According to Administrative Officer of the National Sports Commission (NSC), Gervy Harry, "all systems are in place for the staging of the first leg of the 2013 Inter Guiana Games."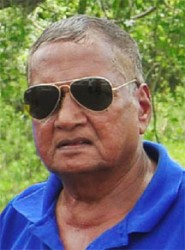 One of the coaches of the table-tennis team, Linden Johnson as well as national cycling coach Hassan Mohamed were optimistic of their charges occupying the top spots when contacted by this publication yesterday.
"I am very optimistic that our riders will win the time-trial and the road race" declared Mohamed.
"We have a strong team and I expect them to do their best, if they ride to their potential there is no doubt in my mind that they will win their events".
Guyana's male team will comprise Junior Sportsman-of-the-Year and gold medalist at last year's Junior Caribbean Cycling Championships (JCCC), Paul DeNobrega, junior road race champion, Michael Anthony, silver medalist at this year's JCCC, Akeem Arthur and top junior Hamzah Eastman.
Marica Dick and Toshwanna Doris will make up the female team.
Mohamed said that the locals could sweep the podium places as long as they ride as a team.
Johnson echoed Mohamed's sentiments and also stated that the racquet wielders team is well balanced comprising Stefan Corlette, David Duncan, Kevon Corbin, Kyle Edghill, Elishaba Johnson, Bryton Murray, Sheldon Atherley, Sunil Logan, Akesha Nedd, Priscilla Greaves, Jewel Todd, Ana Joao, Christi Lopes and Selenas Jackman.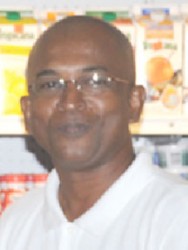 Around the Web