Guyana's Athena Gaskin and Soroya Simmons each won a silver medal at the 2013 Goodwill Swim Meet held at the National Aquatic Centre in Barbados last weekend.
The team ended with eight medals, two silver and six bronze.
Reports out of the Barbados state that Guyana finished fifth with 4142 points behind 2013 champions Suriname, Barbados, Trinidad and Tobago and the St. Lucia national team.
According to Barbados Online Website, 'swimbarbabdos.com', Simmons won two bronze medals in the girls' 200m freestyle and 50m backstroke events while Gaskin added one bronze medal to her collection in the girls 50m breaststroke.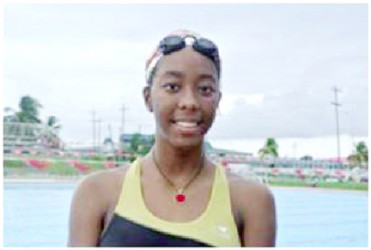 Suriname's Sajni Singh claimed the girls' 15-17 100m backstroke with a record time of 1:0910 seconds ahead of Simmons who finished second to grab a silver medal in 1:11.45 seconds. Thalia Bergasse of St. Lucia was third in 1:11.56 seconds.
Athena Gaskin, aged 17, clocked 1:23.80 seconds in the girls' 15-17 100m breaststroke, finishing behind Barbados's Kimberley Willoughby, who won the event in 1:18.52 seconds, a new Goodwill record.
Simmons recorded 33.63 seconds to finish third in the girls' 15-17 50m backstroke. The event was won by Singh in 33.23 seconds with St. Lucia's Thalia Bergasse second in 33.55 seconds.
She also finished third in the girls' 15-17 200m freestyle event in a time of 2:18.49 seconds behind Willoughby and Singh who clocked 2:09.84 seconds (record) and 2:15.11 seconds respectively.
Gaskin recorded 38.93 seconds in the girls' 15-17 50m breaststroke event for a third place finish while Britany van Lange's 2011 Goodwill record of 37.00 seconds was shattered by Willoughby who finished first in 36.25 seconds. Colleen Parag of Trinidad and Tobago registered 37.40 seconds for the runner-up spot.
Hannibal Gaskin achieved one bronze medal at the Meet after finishing third in the boys' 15-17 200m freestyle event in 2:06.82 seconds. Quincy Gemerts won the event in 2:02.72 seconds while Vikash Ramtahal was second in 2:05.50 seconds.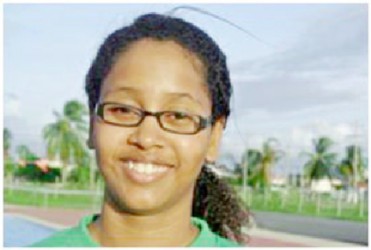 Accalia Khan of Bishops' High School won two bronze medals in the girls' 13-14 100m freestyle and 200m freestyle events.
The 13-year old swam 1:06.10 seconds in finishing behind Suriname's Ashante Neus and Trinidad and Tobago's Mikka Cabral
who clocked 1:04.35 seconds and 1:04.77 seconds respectively in the 100m freestyle.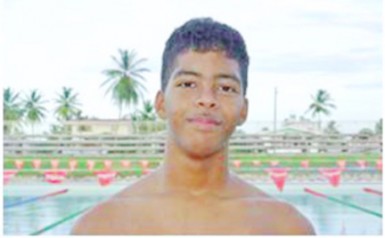 She also recorded 2:20.61 seconds in the 200m freestyle race for another bronze medal. Kai Proverbs and Cabral were first and second place finishers in 2:17.13 seconds and 2:19.25 seconds.
Suriname retained their title with a combined score of 1,514 points, winning a total of 133 medals including 57 gold medals, 35 silver medals and 41 bronze medals. Trinidad and Tobago finished second with 1,365 points while Barbados was third with 1,289 points.
Last year, Guyana won two gold medals at the same meet which was hosted at the Guyana National Aquatic Centre.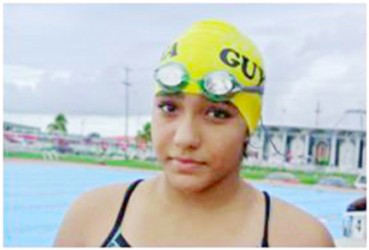 Around the Web