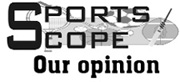 Despite the many positive drug tests which robbed the just concluded World Championships of some of its biggest stars and injury to others which prevented the eagerly awaited showdowns, the 14th IAAF event was satisfying and successful.
It might not have had the glitz and the glamour of past such events owing to the absence of Tyson Gay, Veronica Campbell Brown, Asafa Powell, Yohan Blake and others for a variety of reasons but powerful performances from Jamaica's Usain bolt and Shelly Ann Fraser Pryce who each captured three gold medals at the championships; Mo Farah's 10,000m victory and
Yelena Isinbayeva pole vault histrionics not to mention LaShawn Merritt's  upset win in the men's 400m sort of made up for the absence of some of the stars.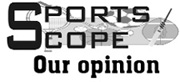 It is somewhat regrettable though, that Guyana's athletes continue to struggle to make an impression at major track and field meets such as the Olympic Games and the World Championships.
The championships which ended on Sunday saw three Guyanese athletes, Winston George, Kadecia Baird and Adam Harris competing but failing to medal.
The 18-year-old Baird, the only athlete to make the IAAF A qualifying standard participated in the women's 400m and placed seventh in her heat in a time of 53.73 seconds a far cry from her entry time of 51.32.
Perhaps later her coach Shaun Dietz might be willing to shed some light on her performance.
Sprinter Harris, whose entry time in the men's 100m event was 10.16s clocked 10.30s for fourth place and here again something must have been amiss.
The third athlete George placed fourth in the 200m clocking 20.88s but the 200m is not his pet event.
With only Baird making the IAAF A qualifying standard track and field aficionados knew that the most they could hope for from the three athletes were personal best times.
Track and field in Guyana faces a myriad of problems, one of which is poor facilities and unless this is rectified the sport will go nowhere.
The erection of Guyana's first synthetic track could go a long way to getting our athletes accustomed to running on the types of track they will race on when the participate in international meets but other support systems are necessary such as qualified coaches, proper coaching methods, more modern facilities and a possibly High Performance Centre to name a few.
It would be interesting to find out from the present AAG executive what exactly are the problems facing the sport and what is their vision for the sport going forward.
Guyanese athletes have tremendous potential but their development is stifled as long as they remain here. Most of the athletes who have represented this country at the Olympic and World Championships such as Aliann Pompey, Marian Burnett and others are based overseas.
The AAG, along with the government and the Guyana Olympic Association must join forces and come up with long and short term plans whereby our athletes can fulfill their potential even if it means sending them on long term scholarships funded of course by the three bodies.
It is a huge task for our athletes to win medals at the two most prestigious track and field meets but it is absolutely necessary for us to create the conditions whereby our local athletes can be able to compete and not just participate internationally else we run the risk of our athletes having to resort to Performance Enhancing Drugs for their development and ultimate success.
Around the Web