KINGSTON, Jamaica, CMC – A trademark expert wants Jamaican athletes to engage in proper marketing and branding strategies to safeguard current and future financial earnings.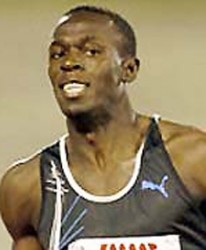 Andrea Scarlett-Lozer, an attorney-at-law, says the sterling performances by Jamaican athletes at the recent World Athletics Championships in Moscow, Russia, can propel them to massive international success, if they are given the right marketing and branding guidance.
This follows the recent announcement by Minister with responsibility for Sport, Natalie Neita-Headley, that the Ministry of Industry, Investment and Commerce is working closely with athletes to guide them on how to protect their personal brands.
Scarlett-Lozer, of the law firm Myers, Fletcher and Gordon, said that registering trade-marks to protect current and future earnings was something that athletes and their management teams need to comprehensively understand.
Using Usain Bolt's successes on and off the track as an example, the Jamaican lawyer noted that in 2008 at the Beijing Olympics, the world sprinter mesmerised the world with his stellar performance on the track and with his exuberant personality.
"His 'Lightning Bolt' trademark became a global phenomenon, which assisted in catapulting the brand Usain Bolt on a global spectrum and significantly increased the value of his personal brand," she was quoted in a recent interview with the Jamaica Information Service (JIS).
She added that it was important that athletes brand themselves in an authentic way as there are various markets from which they can benefit.
"Last year 90 per cent of Usain Bolt's income came from endorsements. If other athletes who are doing well employ the same strategies as those used by corporate brands, they can easily increase their earnings off the track," she said.
President of the MVP (Maximising Velocity and Power) Track Club, Bruce James, said that his club has already taken measures to protect and promote the personal brands of their athletes.
"There are two basic steps: one, we will reserve a URL in their name on the internet and two, we would go to Jamaica Intellectual Property Office (JIPO) and have their names and other matters related to their personality registered there," said James.
He also added that for brand building purposes, it is important that athletes identify with positives as opposed to being controversial or negative.
Meanwhile, Scarlett-Lozer said that two-time Olympic 100-metre gold medallist, Shelly-Ann Fraser-Pryce, also made a huge branding statement at the recently concluded World Athletics Championships, with her bright pink hair, pink nails and pink shoes on the track. She pointed out that Fraser-Pryce, who operates a hair business, could well be positioning herself to advertise beauty products.
"In Moscow, Shelly was wearing pink hair. She is building that into the image that she projects to the world and could well be setting up herself to advertise beauty products," Scarlett-Lozer explained.
"It is important for athletes to understand that there are various audiences out there, and a unique brand will enable them to secure a particular market," she added.
Around the Web