The final of the Slingerz/National Association for Women Football (NAWF) Goal for Gold tourney commences today at the Georgetown Football Club (GFC) ground, Bourda with a titanic clash between Alpha 'the Hammer' United and Slingerz FC.
Dominant throughout most of their respective campaigns, they will be no love lost when the game commences at 20:30hrs as both units try to etch contrasting storylines.
Unmistakably the leading national club, Alpha's progression to the finale has been of customary manner as they defeated Grove Hi-Tech 4-0, the Guyana Defence Force (GDF) 1-0 and Camptown 3-0 in the round of 16, quarterfinal and semi-final rounds respectively.
Laden with national stalwarts, the Hammers will strive to cement a constant consequence as they bank on the experience of Anthony 'Awo' Abrams, Dwight Peters, Philbert Moffatt, Andrew Murray Jr and Manasseh Primo when the opening whistle sounds.
Alpha coach Wayne 'Wiggy' Dover, in a pre-match comment stated, "I am confident that we are gonna win. For us to lose it would mean that we strayed away from our game plan and that Slingerz stuck to theirs.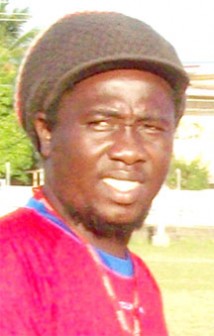 "I don't have any doubts we will win because we have a good team. Preparation was well done and what we set out for in training we achieved."
Easily the biggest threat to Alpha's title as the nation's dominant club, Slingerz will be pulling out all the stops as they aim to avenge their only loss to date, a bitter 1-0 Mayor's Cup final defeat to the Hammers earlier in year.
The Vergenoegen unit's passage to the final mirrored their more experienced adversaries as they defeated Netrockers 4-0, Topp XX 4-1 and Western Tigers 3-2 in the round of 16, quarterfinal and semi-final rounds correspondingly. Led by a cadre of quality players, the West Demerara outfit will depend on the likes of Dwain Jacobs, Tichard Joseph, Colin Nelson, Joshua Browne and Clive Nobrega to propel them to glory in their second in as many national tournament finals. Coach Charles 'Lilly' Pollard in an invited comment said, "Preparation has been excellent and we are confident. I am expecting a tough game. Alpha is a good team coached by a former national coach but we are young and relishing the moment."
Mexican Ambassador Francisco Olguin will open the final with the ceremonial kick off, while Deputy Permanent Secretary of the Ministry of Culture, Youth and Sport Steve Ninvalle and Chief Executive Officer of Slingerz FC Javed Ali will be present.
The victorious side will receive $2,000,000 and the first place trophy while runners-up will pocket $1,000,000 and a trophy.
In the earlier matchup at 18:30hrs, the Georgetown women will lock horns with their Bartica counterparts in what promises to be an entertaining women's final.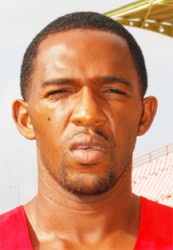 The winning side will receive $200,000 and the first place trophy while the runners-up will collect $100,000 and a trophy. Both sides will also receive their $25,000 tournament preparation fee.
Around the Web