Former world rater, Leon 'Hurry Up' Moore lost his title match up versus Rafael 'Dynamite' Vasquez via a ninth round TKO Saturday night at the Resorts World Casino in Queens, New York.
According to sources, Moore,34, failed in his bid to capture the vacant New York State and WBA Fedalatin super bantamweight titles after the 36-year old knockout artist 9(7)-1-0 stopped Moore, 30(24)-3-0 after trailing on the scorecards in their scheduled 10-round contest.
Moore who has won several local and regional titles such as the national bantamweight, the WBC CABOFE Bantamweight and the NABA bantamweight title was eying an eventual shot for a world title with a decision over former world champion Mauricio Pastrana and the PABA Super Bantamweight title with a decision over Marangin Marbun in Singapore.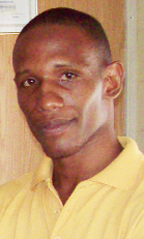 Before Saturday's loss, Moore had won 12 straight bouts which included the second round stoppage over Earl Trotman in July at the Cliff Anderson Sports Hall.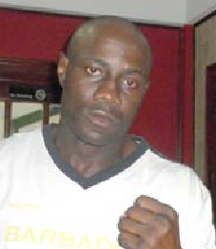 Meanwhile, Barbadian Shawn 'The Sniper' Cox who has fought on several local cards was also stopped Saturday night by South African Danie Venter.
Cox, was knocked out by Venter in the first round of their World Boxing Federation World Cruiserweight Championship bout in the Heartfelt Arena in Pretoria.
Venter put on a fantastic performance as he destroyed the usually dangerous Cox in the first round. Already inside the first few seconds, the South African knocked Cox down, and followed up to finish the fight with some ferocious punching later in the stanza.
After Venter's victory he improved his ledger to 18-6 (13) while Cox who lost his second shot at a world title dropped to 17-3 (16).
Around the Web