GEORGETOWN, Cayman Islands, CMC – Jamaica's Prime Minister Portia Simpson-Miller is among confirmed speakers for the inaugural CONCACAF Sports Summit in the Cayman Islands next week.
The Jamaican leader will join some of football's most powerful leaders at the summit which is meant to bridge the different aspects of the game – from what happens on the field to what happens in the boardroom and parliament.
The list also includes Cayman Islands' Premier Alden McLaughlin, FIFA President Sepp Blatter, FIFA Vice-President and President of CONCACAF Jeffrey Webb.
The Commissioner of United States' Major League Soccer (MLS), Don Garber; General Secretary of the English Premier League, Nic Coward and Dr Danny Jordaan, CEO, FIFA World Cup South Africa 2010 will also share insights into various aspects of the sport.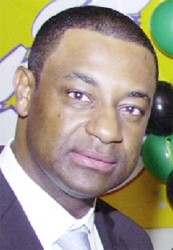 Former players will also participate in the one-day summit under the theme, "Transformation through Partnership".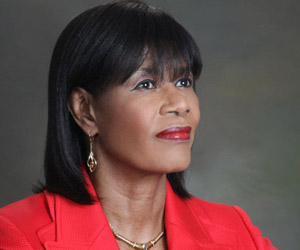 Dwight Yorke, the former Trinidad & Tobago and Manchester United FC striker, heads a list of ex-footballers who are confirmed to attend the October 22 event. They include Bernard Lama, the former French striker and former U.S. women's national defender Brandi Chastain.
"CONCACAF is fostering this dialogue as a moment to contemplate and set strategies of collaboration for the future development and growth of our region. The Confederation will assemble all stakeholders to better understand and maximize the potential for strong partnership and cooperation between government authorities and federations," said Webb.
"We are honoured to have gathered such distinguished speakers to offer their unique contribution on the power of football as a tool for social, cultural and economic development," added Webb. "We are certain this inaugural Sports Summit will enhance the discussion towards an improved strategy for building bridges of collaboration for the future of sports in the region."
The Sports Summit serves to emphasise  CONCACAF's deep process of reform by empowering all federations through development across the region to establish a strong foundation that will grow the sport from grassroots to world-class competition levels.
Around the Web