Georgetown Football Association (GFA) Vice President of Competitions Mark Phillips has resigned from his post citing a lack of vision for the sport by the association as the main reason.
Phillips, who served in this capacity for almost three years, submitted his letter of resignation to the association on October 14.
Questioned as to the reason(s) for his resignation, Phillips via telephone stated: "Most of them are not interested in football but in their own gains. I'm the type of person that speaks out but I don't want anything to happen to me."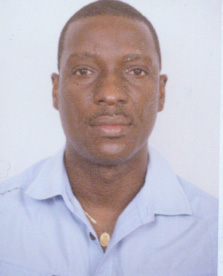 He added: "I am not going to sit around and see bad things happen inside the association. They are just sitting there doing nothing and simply waiting for the Guyana Football Federation (GFF) elections to come around.
"They don't have any vision and they don't care about the players or the sport. Football is dangerous people," added Phillips. Phillips noted that the biggest problem affecting football in Georgetown was infrastructure. "Proper seating and bathroom facilities are needed for the spectators," he opined.
Acting in the capacity of President following the absence of the overseas Vernon Burnett, GFA Vice President of Administration, Lavern Fraser-Thomas, in an invited comment said:"Maybe the coming together of the direction is not what he is comfortable with. However, he has made a sterling contribution not only in the present executive but also the one before.
"The GFA is certainly indebted to him for what he has done over the years. I don't think there is anyone who can question the contribution he made to the GFA as an executive member in all aspects," added Fraser-Thomas.
Around the Web