The Berbice Cricket Board (BCB) has acquired sponsorship for their T20 cricket tournament to be held for clubs in the ancient county commencing on Sunday.
The tournament will feature a bevy of stars such as Sewnarine Chattergoon, Devendra Bishoo, Jonathan Foo, Keon Joseph, Assad Fudadin and Gudakesh Motie-Kanhai.
The tournament, touted as the biggest to date, will see the winners copping $200 000.00 while $100 000.00 will go to the runner-up team and $50 000.00 and $25 000.00 to the third and fourth placed teams respectively.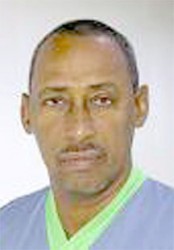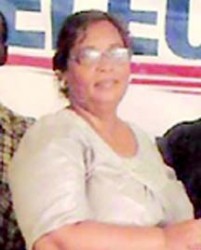 Some of the participating team's  are West Berbice, Bath, D'Edward, Blairmont, Edinburgh, Police, Bermine, Young Warriors, Albion, Rose Hall Town Gizmos & Gadgets, Skeldon, Port Mourant and Upper Corentyne.
Chairman of the BCB's Competitions Committee, Carl Moore, explained that the tournament will be played on a knock-out basis with two matches played at one venue each day. There will be three venues the Bush Lot ground in West Berbice, Cumberland in Canje and No. 69 Ground in Upper Corentyne.
Secretary of the BCB Angela Haniff expressed the board's gratitude to the two sponsors Namilco and Bakewell for their confidence in the BCB and for investing in the development of cricket in the ancient county.
The tournament will be used by the BCB to promote the `Say no to drugs and yes to education,' message to all youths in Berbice as part of the Board's social programme.
Managing Director of Namilco Bert Sukhai also expressed confidence that the tournament would be a huge success pointing out that the BCB has an excellent track record of organising successful tournaments. Namilco, he stated, was pleased to invest in cricket in Berbice as it fully understand its corporate responsibilities to make positive differences.
Ansa McAl has also come on board as a sponsor. Moore disclosed that the tournament is expected to be of the highest standard.
Fixtures for the opening rounds:
Bush Lot Ground (West Coast, Berbice)
09.30hrs    – West Berbice vs. D'Edward
13.30hrs    – Police vs. Bush Lot
No. 69 Ground:
09.30hrs    – Upper Corentyne vs. Edinburgh
13.30hrs    – Rose Hall Town Gizmos & Gadgets vs. Skeldon Community Centre
Cumberland Ground in Canje:
09.30hrs    – Bermine vs. Port Mourant Karibee Rice
13.30hrs    – Young Warriors Universal DVD vs. Blairmont Community Centre
Around the Web