KINGSTON, Jamaica,  CMC – President of the West Indies Cricket Board (WICB),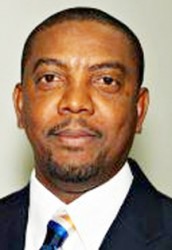 has expressed satisfaction with the progress made within the regional sporting body over the past six months.
Cameron said he has been focusing on rebuilding the board's relationship with the players' association, regional heads of governments, the regional associations, and importantly to build on the tremendous success of the recently concluded Caribbean Premier League T20.
However, he believes that there remains a great deal left to be accomplished.
The WICB President told Jamaica's Gleaner newspaper that he is satisfied with the strides made thus far and is convinced that the West Indies cricketing brand has great scope in regards to maximising sustainable marketability and value.
"I have not quantified the full (commercial) potential (of West Indies cricket), but I have a vision of what it could be. Our first order of business in this regard is to build a solid brand out of West Indies Cricket, a brand that retains its value come what may. An example: A few weeks ago, I had the opportunity to visit the Dallas Cowboys Stadium in Texas. Dallas has a population of six million, which is about the same as the cricketing Caribbean," said Cameron.
"That's significant because the Cowboys are one of the most successful sporting franchises in the world, yet, the last time the Cowboys won the Super Bowl was in 1995. "In the West Indies, we have blamed the lack of commercial success in cricket on our inconsistent on-field performance, but there's more to success than that. The morale of the story is that vision, properly executed with consistent performances, can go a far way to creating the success we have been looking for," he added.
Improving the merchandising rights and licensing efforts as well as playing top teams outside of the Future Tours schedule – like next month's series against India, are also high on the agenda for the WICB boss.
"Six months in, I am happy and proud to report that we are on track to achieving our objectives. Those objectives – to increase participation in the sport, to grow revenues, and to establish cricket as an industry in the region – will not happen overnight, but every day we are taking the necessary steps," Cameron said.
Around the Web