The second leg of the 11th South American 10 km Road Classic which was scheduled to run off this Sunday in Suriname seems to be in a limbo.
According to president of the Athletics Association of Guyana (AAG), Aubrey Hutson, his association "is yet to receive invitations" from the Dutch neighbours for the IAAF calendar event following the successful initial leg here in Guyana last Sunday. "The AAG is yet to receive any invitations from Suriname," Hutson told Stabroek Sport yesterday.  "I don't think a date has been set as yet for the second leg so we have no idea at the moment when that will be staged."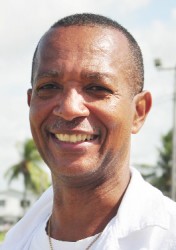 Hutson hinted that once invitations are received, last Sunday's male open winner, Cleveland 'Little Kenyan' Forde as well as with open females, Alika Morgan and Euleen Josiah-Tanner will be the AAG's preferred athletes to represent Guyana. On Sunday, Morgan placed second to Grenadian, Kenisha Pascal while Josiah-Tanner who took the top honours in the Neal and Massy and the Courts 10 km races ahead of Morgan failed to complete the event.
Hutson also mentioned that the athletes would not be resting on their laurels since the National Senior Championships and the Joint Services Athletic Championships will be run off next month.
According to Hutson, Cross Country, 5km and 10km events will also be staged in December.
Around the Web