BOSTON, (Reuters) – The Boston Red Sox completed a rousing run from a last-place finish to top of the baseball universe by routing the St. Louis Cardinals 6-1 on Wednesday to win the World Series.
The emphatic victory gave the Red Sox a 4-2 triumph in the best-of-seven Fall Classic for their third Major League Baseball championship in 10 seasons, starting the surge when they ended an 86-year title drought with their 2004 sweep of the Cardinals.
Shane Victorino, in the lineup after missing two games with a stiff back, led the way with a three-run double in the third and a bases-loaded single in the fourth for four runs batted in.
"Hey, we're world champs, can't believe it," said Victorino, one of a slew of veterans who joined the Red Sox this year for their improbable run.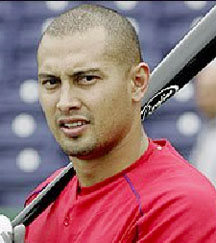 David "Big Papi" Ortiz was named Most Valuable Player of the series, going 11-for-16 at the plate for a .688 batting average with two home runs and six RBIs. So feared was Ortiz that he was walked four times in the clincher, three times intentionally.
Closer Koji Uehara struck out Matt Carpenter for the final out, setting off wild celebrations on the field and in the stands for the first World Series clinched in front of the home fans at Fenway Park since their 1918 championship.
It was an emotional climax for a team that had finished last in the American League East in 2012 with a 69-93 record, and had vowed to "B strong" in solidarity with a city shaken by deadly bomb attacks at the finish line of the Boston Marathon in April.
Around the Web