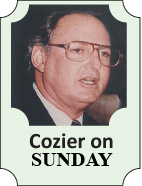 More than any other team, the West Indies have found an assortment of ways of turning wine into water, rather than the other way round that was a specialty of their great predecessors of the 1980s.
The present generation were at it again at Eden Gardens in Kolkata at the start of the Sachin Tendulkar Farewell Tour last week. This time the repeated transformations were more like wine into vinegar, leading to the three-day, innings defeat in the first Test on Friday; it was just the latest in a growing list (SEE: 'Letting It Slip' box).
At the end of the first day, the advantage of the toss on a true pitch that would wear as the match progressed had been squandered.
From the promising beginnings of 138 for two, the last eight West Indies wickets tumbled for 98, undone equally by the sharp inswing of Mohammed  Shami, a fast bowler on debut, and careless cricket. A total of 234 was a certain road to defeat for a side several ranking places behind its opponents.
Yet, next morning, Shane Shillingford so confused India's celebrated batsmen with his off-breaks, doosras and control – as he had previously done Australia's and Zimbabwe's – that five wickets fell for 85 in the opening session; he snared four.
When the sixth went down at 156, only Rohit Sharma, an experienced but underachieving batsman, like Shami on Test debut, and the bowlers remained. The West Indies were back in contention, if not in the ascendancy only for the situation, as so often over the past decade or so, to gradually but emphatically change.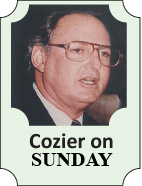 Without adequate support, Shillingford's threat was stymied by Sharma and the No.7 Ravichandaran Ashwin, chosen primarily for his off-spin bowling but with a batting ability known to the West Indies from his 103 in the Mumbai Test two years earlier.
By the time Sharma left an hour into the next day, the pair had added 280, an Indian record for the seventh wicket; the West Indies, physically and mentally exhausted, were a daunting 219 behind in their second innings. Defeat was all but inevitable.
Even Indians, eager for their demi-god Tendulkar to have one final innings at Eden Gardens after his failure in the first, hoped they would at least make a fight of it. For a while, it appeared they would. They passed 100 with just one wicket down but, as in the first innings, the habitual collapse was not far away.
This time, it was even more shocking, the last nine wickets tumbling for 67, five to the irresistible Shami through the same in-duckers that earned him four in the first innings. The scores of the last five batsmen read like a Lottery number: 1 8 0 0 3 5.
Not only was Tendulkar denied one last innings at India's most famous ground; the spectators were sold short two days.
The causes of such capitulations are clear – a crippling self-doubt triggered by the repeated meltdowns, allied to a shortage of quality players, particularly all-rounders, the absence of basic cricket acumen and unsound selection.
In this case, an injury to Kemar Roach, the key fast bowler, unfitness, identified by those on the spot through the general lethargy evident late on the second day, and dubious tactics were other factors.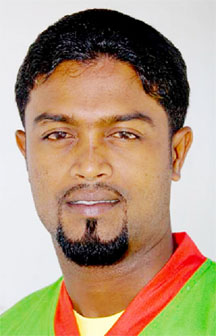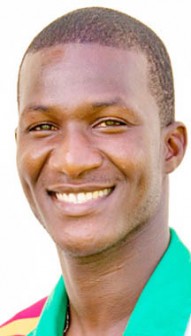 All this was set against superior opponents equipped with all the attributes the West Indies lack.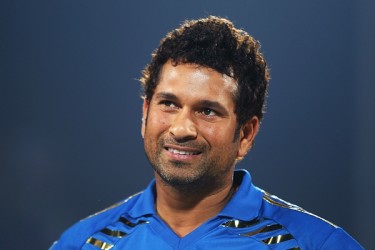 A host of recurring questions surfaced from the humiliation.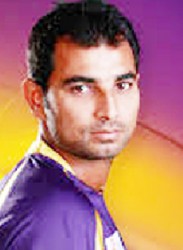 Why was the batting so diminished that none of the last six in the order averaged higher  than Denesh Ramdin's 26?
Would not Narsingh Deonarine (94 in the warm-up match, 93 and 99 in two of the three first-class matches against India 'A' a few weeks earlier along with 19 Test wickets at 28 each) have boosted the batting  without significantly weakening the bowling?
Why was Marlon Samuel's off-spin (90 overs for seven wickets in three Tests in India in 2011) not used at all while India were recovering on the second day?
Did the sharp reduction in debutant Sheldon Cottrell's pace towards the end of the second day, from around 140 kph to low 130 kph, mean that he wasn't fully fit?
And is Roach's sore shoulder, not mentioned even the day before the match, serious enough to eliminate him from the second Test and perhaps the following tour of New Zealand?
The ever recurring debate over whether captain Darren Sammy merits his place in the team was again prompted by his first innings slog to long-off, a Twenty20 response to a Test match crisis, and by his limited bowling (12 overs out of the 129.4 in the Indian innings).
And was a week-long "bonding" camp, in Florida of all places, without any meaningful cricket, really the best preparation for such a tough assignment?
Even if there are plausible answers to such queries, it has long since been apparent that the overall situation won't improve until there are improvements at the regional level – better pitches, more reliable umpiring, stronger teams, more qualified coaching, more perceptive administration.
In all this, there is a baffling anomaly. West Indies 'A', the next-in-line players, have had the better of successive series over the past three years against the 'A' teams of Pakistan, India and Sri Lanka at home and, last month, India away.
From the two most recent India 'A' squads, beaten 2-1 in the first-class matches in the Caribbean in 2012 and held 1-1 in October, five were in the Kolkata Test – the two star debutants, Sharma and Shammi, Cheteshwar Pujara, Shikar Dhawan and Buveneshwar Kumar; Powell and Veerasammy Permaul were the only West Indians.
It is a pertinent comparison.
As India continue to dominate the game on the field as much as off it, for the West Indies Kolkata was, in New York Yankees' manager Yogi Berra's famous phrase, "de ja vu all over again".
(SUBS: 6 pt. box, perhaps?)
LETTING IT SLIP
How the West Indies have wasted strong positions over the past two and a half years:
V India in West Indies 2011
1st Test: India 1st innings 85-6 to 246 all out (7th wicket partnership 146 between Suresh Raina, 82, and Harbhajan Singh, 70) and 252. West Indies 173 and 262. India on by 63 runs.
V Pakistan in West Indies 2011
2nd Test: Pakistan 197-9 to 272 all out (10th partnership 75 between No.9 Tanvir Ahmed 57 and Saeed Ajmal 23 not out) and 377-6 declared. West Indies 223 and 230. Pakistan won by 196 runs.
V India in India 2011
1st Test: West Indies 304 and 180. India 209 (West Indies lead by 95) and 276-5. India won by five wickets.
3rd Test: West Indies 590 and 182. India 331-6 to 482 (No.7 Ravichandran Ashwin 103) and 249 for nine. Tie-draw.
Australia in West Indies 2012
1st Test:  West Indies 449-9 declared and 148 all out. Australia 406-9 declared (from 285-8) and 192-7. Australia won by three wickets.
3rd Test: Australia 328 (from 169-7; No.7 Matthew Wade 106) and 259. West Indies 218 and 294. Australia won by 75 runs.
West Indies in England 2012
1st Test: West Indies 243 and 345. England 398 and 193-5 (from 57-4, 5th wicket partnership 132 between Alistair Cook and Ian Bell). England won by five wickets.
West Indies in India 2013
1st Test: West Indies 243 (from 138-2) and 168 (from 101-1). India 453 (from 156-6, 7th wicket partnership 280 between Rohit Sharma and Ashwin). India won by an innings and 51 runs. Ends.
Around the Web