The Georgetown Football Association (GFA)/Banks Beer Knockout Cup continues today at the Georgetown Football Club (GFC) ground in Bourda with a double header.
In the feature contest at 8pm, national heavyweights Alpha 'the Hammer' United will face off against East Bank giants Grove Hi-Tech in what promises to be a bruising encounter.
Crushing their rivals by a 6-1 score line compliments of a Manasseh Primo hat trick in their most recent encounter, Alpha will look to the likes of Anthony Abrams, Gregory Richardson and Primo to continue their dominance as they attempt to seal their passage to the next round.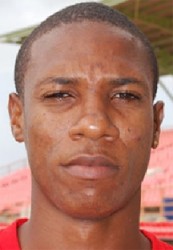 Standing in their way and aiming to create a different outcome when opening whistle sounds for the East Bank unit will be the combination of John Matthews and Dominic Garnett.
Alpha coach Wayne Dover in a pre-match comment said: "We started our preparation early for the national league and as we go through different competitions we are doing maintenance work. Currently we are doing more tactical work and team organization as well as patterns in attack and set pieces."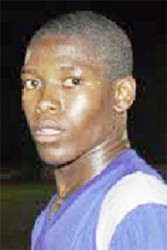 "We don't look at score lines, we just go into the game looking for the win. Whether you win by one or six, the objective is to win on the day. If we happen to win 1-0, the important thing is that we would have progressed to the next stage," added Dover.
Hoping to curb their recent four game losing streak, Santos will depend on the trio of Glenorvan Edmonds, Odel Williams and Michael Pedro to power them to victory when they face off with Houston Stars in the opening fixture at 6pm.
In an invited comment, Dwain Babb, coach of the Santos, said "Preparation is coming as usual. It's a knockout tournament so we coming with a different strategy to a league. Even through the match will be played on game day, I am trying to motivate them as much as I can in practice."
Around the Web