An urgent meeting will be held by the executive members of the Guyana Horse Racing Authority (GHRA) on Sunday at the Bush Lot United Turf Club, West Coast, Berbice.
The meeting which commences at 10:30hrs will see the members discussing several topics including calendar events for the remainder of 2013, reviewing of past race meets, registration and affiliation of the various clubs, classification and reclassification of steeds, jockeys, trainers and horse owners association as well as payments.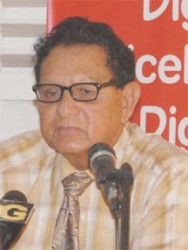 Problems faced by horse owners and an update of the horse racing legislation will also be discussed.
President of the GHRA, Cecil Kennard, will chair the meeting.
Around the Web