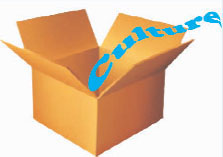 On Tuesday evening, the Georgetown International Academy staged The Lion King – (the musical). Having never attended a musical in Guyana before, I thought to myself that this should be interesting, although it was a school play.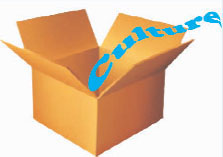 From the beginning of the play it was very obvious that Paulo Oliveira-Reis who played 'Muconda', Nala's father, was a natural. His deep concentration on such a small role didn't go unnoticed. As small as he was, he played a big part that grasped the attention of his audience – opening with "The Circle of Life" which was as inspirational as it was in the animated film.
Roshaad Lall as 'Mufasa' was undoubtedly the King of the Jungle. The passion in his performance and his comfort on stage was as natural as if he owned the Theatre Guild. This was confirmed when he switched to his second role as the older 'Simba' after his father's (Mufasa's) death. It was clear that an extensive investment of time and zeal went into his character.
Westley Strand who was cast as 'Scar' was everything a jealous, menacing, double-crossing lion should be. He was an impeccable unreasonable villain. The eye rolling, the head whipping, the just plain 'I don't care' attitude came over very well. He obviously enjoyed his role very much and audience appreciated this.
'Zazu,' played by Charisma Jones-Chin, the loveable overseer of the lions' kingdom was loveable to the point where I was disappointed to see such a connected actress play such a small role. Like Westley, it was obvious that Charisma enjoyed her character and fit right into it. This is one little birdy that should have been flying all over.
But here comes my disappointment in the play, the grand song "I Just Can't Wait to be King" was anything but. It wasn't as mood inspiring as it should have been. Poor sound at the Theatre Guild robbed these young actors of a fine experience.
'Timon', played by Savannah Mendes was the real deal; everything we loved in the Disney version of the little meerkat was excellently portrayed by young Savannah; the comic relief in such a depressing time for young Simba and the plain childish attitude was welcomed by those in attendance. And who's Timon without 'Pumbaa'? Played by Gye-Anne Bourque, together these two made a perfect crazy, yet nurturing duo.
Kayla Beharry as the older version of 'Nala' was one of the best additions to the cast of The Lion King, and I say this with certainty. She had incredible poise. But most uplifting was her voice. From the front row where I was she had the voice of an angel, soft and beautiful with emotions (at times). But the sound quality in the theatre did nothing for her. Those at the back I am sure would not have heard, boy did they miss out! This young lady is well on her way to dramatic stardom if she pursues it.
Britney Seereeram who played 'Banzai' a hyena was just as fun to watch as cast mate Gabriella Safeek who played 'Shenzi'. But what pushed me over the top was Britney's hyena laugh, which was just hilarious! I presume there would have been a lot of rehearsals because no one could have a laugh that crazy; and who could keep a straight face listening to it?
But rehearsals had to be a lot of fun: 'Rafiki' was just as crazy, even more.
Played by Rachel Mekdeci, Rafiki was the definite star by the end. Perfect for the role, Rachel was one of the best in the entire production. How is it, I wondered, that this little girl could play this crazy yet mystical baboon with such ease? It was a joy to watch and, frankly, I wanted to see more of Rafiki.
The choir and musical arrangements were great. All praises are due to the performers; needless to say the Theatre Guild was way too unprepared for such a dynamic group. The costumes by Louann Jackson were adorable and body art by Bravo Arts, up to Bravo standards. Director Collette Jones-Chin did it again and much more can be said for the entire production team. (Jairo Rodrigues)
Around the Web