One man is dead and another critically injured after a Toyota Carina AT 212 motorcar PRR 6417 and a Canter truck collided at D' Edward, West Coast Berbice around midnight on Wednesday.
Donald Ambedkar, 31, of Pouderoyen, West Bank Demerara who was the owner and driver of the car sustained head injuries and was pronounced dead on arrival at the Fort Wellington Hospital.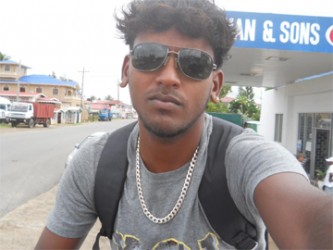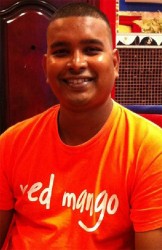 His friend, Sookdeo 'Roy' Sahadeo of Bath Settle-ment, West Coast Berbice was treated and immediately transferred to the Georgetown Public Hos-pital where he was admitted in the Intensive Care Unit.
Ambedkar, a senior superintendent of works, stayed in Berbice with his father, Ashford Ambedkar, the Regional Executive Officer of Region Five, twice weekly to overlook some work.
Ashford told Stabroek News that he was asleep when Dr Gavinash Persaud, the Regional Health Officer, went over to his house, located next to the hospital to give him the sad news.
"He told me he had some sad news and that there was an accident. I asked him if it was Donald and he said yes," Ashford related.
He asked the doctor how serious and he showed him signs that his son had died. "The doctor didn't even know how to break the news to me. After that I was left with the uneasy task of identifying the body," he added.
Ashford said he "took a cup of coffee and relaxed a bit before going across to the hospital. When I saw him he looked so nice, I even kissed his cheek. Then I passed my hand through his hair and I saw the blood."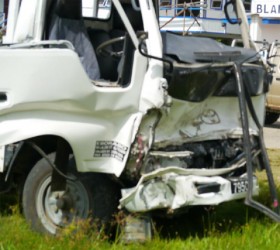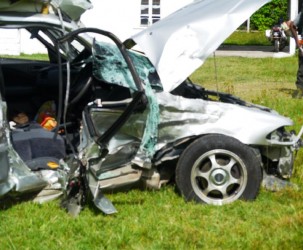 The grieving father said another hard task was informing his wife who is in New York. He said contacted her via Skype and she was hysterical and kept denying it. According to him, "when it finally dawned on her, she called back to say she was coming…"
Ashford, who is originally from the West Demerara, was pleased with the support he got from all of the councillors and regional staff. "I had no relatives and all of a sudden I got so many…" he said.
He recalled sadly that on Wednesday morning he woke up his son to tell him he was leaving for work and also told him, "May the Lord bless you."
He described him as a "good son" whose only bad habit was that he consumed alcohol.
Around the Web