Despite the conclusion of the investigations into the death of four-year-old Jaden Mars, the mother of the young boy is yet to receive any official word from Chief Medical Officer (CMO) Dr Shamdeo Persaud.
Natalie Caseley told Stabroek News that she remains dissatisfied at the treatment she is receiving from the Ministry of Health, while noting that no one has contacted her about the conclusion of the investigation of her son's treatment prior to his death.
Mars had been admitted to the Georgetown Public Hospital on December 4, 2013 after he had fallen while playing at his West Ruimveldt home and bitten his tongue. On December 11, he died in the hospital's Intensive Care Unit (ICU) after suffering multiple heart crashes. A subsequent post-mortem examination showed that the young boy had died as a result of a pulmonary embolism.
Recently, a report in the Kaieteur News said Persaud revealed that not only were the investigations completed, but recommendations had been made for the disciplining of at least four health professionals who dealt with the injured Mars before his death. The recommendations, Persaud said, would be sent to the Medical and Nursing councils, which will have the final say.
Stabroek News has made several attempts to contact the CMO for a comment over the last week. However, all attempts at communication were unsuccessful.
Since the death of her son several months ago, Caseley is yet to have a conversation with the CMO. "It seems like he is in never-ending meeting. The closest I've gotten to him is the secretary," Caseley said, before explaining that she had made multiple attempts to contact Persaud but all were futile.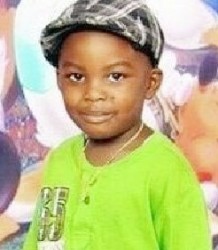 In early January, Persaud had shared with the media that the Expert Committee would conduct a number of interviews with all persons involved in Mars' case, including his parents.
However, Caseley pointed out his words were completely contradictory to what she was being put through.
"The ministry is just in the habit of stalling. Usually family members are not consistent in getting information and the matter boils down but I'm not going to give up and let it stall," Caseley emphasised.
She added that she had received word on Persaud's remarks on the investigations' completion. However, she is not yet satisfied with what he had to say.
"Based on the information given on the recommendations, I'm not just going to settle for word of mouth. This is just recommendations. It's not the final step. It's up to the other authority to decide what will be done," she said. She continued, "It's not good enough for me to hear that recommendations are made. I need them to say to me that we are going to do this, not recommend. They'll say recommendations and nothing is going to come out of it."
The woman added that since her son's death, she has not returned to work and has been on no-pay leave for months. On March 31, she gave birth to a new son, Jonathan, and has been on maternity leave since then.
She noted that her entire life has been in upheaval since Jaden's death while the persons whom she believed were responsible were able to continue theirs undisturbed.
"These doctors and people have not been laid off. I find it unfair that these people – these murderers – are still around putting other people at risk," she lamented.
Her frustration, she said, has reached a boiling point. She noted that she had been withholding information from the media in an attempt to provide the ministry with a fair opportunity to represent itself.
However, "I have no intentions of being nice anymore," she added.
Her next step, she revealed, will be to physically present herself at Persaud's office to ensure that conversations between Jaden's family and the ministry are initiated.
Around the Web