-drunk Surinamese driver held by police
A fisherman lost his life after the vehicle he was in collided with a cow on the No. 50 Village public road, Corentyne, early yesterday morning. Police said that the driver was drunk.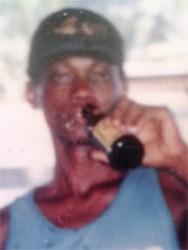 Dead is Rawle Douglas, 38, of Lot 35 #53 Village, Corentyne. Police said that the accident occurred at around 1:15am yesterday. "Investigations have revealed that Rawle Douglas was an occupant in a motor vehicle that was allegedly being driven at a fast rate and which collided with a cow on the roadway," the police said in a statement. Douglas sustained injuries and was pronounced dead on arrival at the Skeldon Hospital to where he was rushed.
"The driver was found to be above the legal limit in terms of the consumption of alcohol and is in police custody assisting with the investigations," the police said.
At the home of the deceased, Douglas' sister Dianne, told Stabroek News that at around 1am yesterday, a family friend went to their home and told her "Rawle dem hit a cow and they want a close relative to go to the scene." The shocked woman related that when she got to the scene, she saw her brother lying motionless in the front passenger seat of the car.
Douglas added that her brother's feet were pinned down and blood was flowing out of his scalp. Asked if anyone else was injured, she said no. Only Douglas and the driver were in the car and the driver escaped unhurt, she said.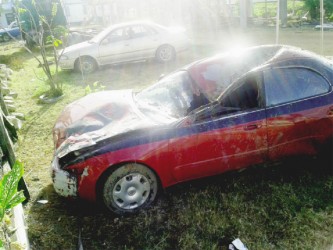 Douglas had only returned home on Saturday from a fishing venture in Suriname. Dianne said that during the course of the day, her brother went to his employer to collect some money. After spending some time there, he and the driver who is a Surinamese, returned to their home.
However, at around 6pm, he and the driver left and went to another friend. According to Dianne, whilst her brother was asleep at the said friend, the driver called him and they went to Eversham. It was stated that Douglas had asked the friend to go with them but he refused.
Relatives said that they believe that it was while the duo was returning from Eversham, that the vehicle collided with the cow. Stabroek News was told that the Surinamese driver captains the fishing boat that Douglas worked on.
The car was taken to the Number 51 police station. Relatives said that by the time they returned from the hospital, the cow's brand was cut off.
An autopsy is expected to be done on Douglas' body tomorrow. He leaves to mourn his parent, siblings and other relatives and friends.
Around the Web