A man was stabbed to death by a security guard last night after he dumped garbage on the premises where the guard was employed.
Thirty-four year-old Nigel Lawson was stabbed several times in his chest on Quamina Street be-tween Thomas and Camp streets.
One eyewitness said she observed Lawson walking in an eastern direction along the street when a man wearing an orange and white strip jersey rode past her on a bicycle and shouted at Lawson.
"I hear he holler go and move the bag you just throw in front of my yard and the other man tell he something but I couldn't hear because he didn't talk loud," the woman said.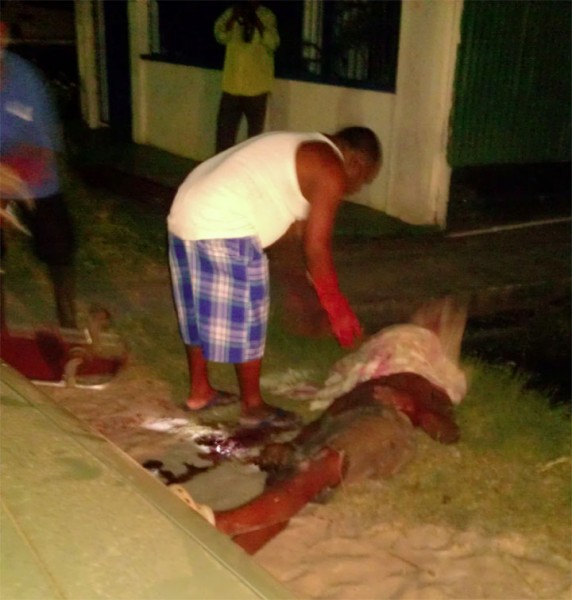 She said Lawson screamed four times: "murder!" before the guard rode back in the opposite direction with a knife under his jersey. She said it was not until a crowd gathered in front of an alleyway that she heard the man was dead.
Another man said he heard the commotion and saw the two men arguing over garbage and then a fight started.
He said the security guard got angry and started to "juk" the man up in his chest before he rode away.
Lawson's motionless body was left sprawled on the parapet next to an alleyway.
His nephew who was at the scene refused to speak to the media. However, Lawson's aunt who lives on Camp Street said he does not have a regular place of abode.
The guard was arrested by police and taken into custody.
Lawson leaves to mourn his 14-year old daughter who lives in Venezuela.
Around the Web