…in web that snared Ed mad
Another New York City politician was yesterday indicted for stealing taxpayer funds, becoming the latest to be snared in a web in which Guyanese businessman Ed Ahmad has been a key figure.
The New York Daily News reported that city councillor Ruben Wills, 42, who had been serving since 2010, was arrested Wednesday on charges of misusing more than US$30,000 in taxpayer money for personal purposes, including shopping trips to Nordstrom and Century 21, and the purchase of a US$750 Louis Vuitton handbag.
A dozen charges were filed against Wills including scheming to defraud, grand larceny and falsifying business records. A relative, Jelani Mills, also was charged with taking part in the scheme.
"This is essentially taking taxpayer money that was supposed to be helping children in need," state Attorney General Eric Schneiderman was quoted as saying in the Daily News report.
Wills, however, denied the charges.
According to the report, Wills allegedly misused US$19,000 of a US$33,000 grant that a non-profit he founded, New York 4 Life, received from state Sen. Shirley Huntley of Queens, for whom he had once worked as chief-of-staff.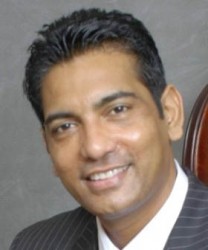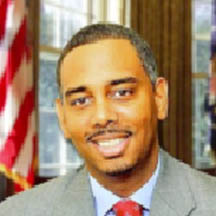 The report noted that Huntley has been convicted and sentenced to a year in jail on unrelated charges of stealing $88,000 from a separate taxpayer-funded charity she controlled.
A National Legal and Policy Center (NLPC) report on Wills' arrest said Huntley was arrested in 2012 after a New York Post story, based on information provided by NLPC, detailed how she siphoned off money for personal use from a group for which she has secured taxpayer money. The NLPC said Huntley was convicted and given a light sentence of one year because she helped catch other corrupt politicians. "As part of those duties, she invited a parade of local officials to her Queens house, including Wills, who were secretly recorded by the FBI," the report added.
Huntley's arrest stemmed from an investigation by the US Attorney's Office in Brooklyn of political corruption in southeastern Queens and which led to Ahmad's guilty plea over a US$50M mortgage fraud scheme. Ahmad, who faces over 10 years in jail and US$15M in restitution and fines for, has yet to face sentencing while cooperating with US federal authorities.
Ahmad wore a wire for the US feds to gather incriminating evidence against indicted Brooklyn state senator John Sampson, according to sources used by the New York Post.
Sampson has pleaded not guilty to the ensuing charges of embezzlement, obstruction of justice and witness tampering, among others.
In addition, a secret US$40,000 Ahmad loan to another legislator, Representative Gregory Meeks, also caused problems for Meeks. The NLPC said it was the investigation of Meeks that led to Sampson, who allegedly received a US$188,500 loan from Ahmad.
Around the Web