Harriet Philadelphia, the 66-year-old woman who died in a motorcycle collision on Tuesday, was said to be riding to Transport Sports Club on Thomas Road to sell food when the fatal accident occurred.
According to her son, Andrew, Philadelphia was a strong, independent woman in good health.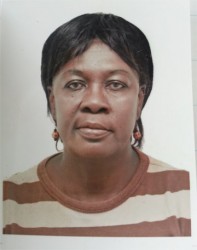 He related that Philadelphia, of Pike Street, Kitty, was a retired employee of the club and would sell food to support herself. He said that his mother usually went to the sports club every night to sell and had left the house with her goods to sell on Tuesday.
However, Andrew said that on night of the accident he received a call from the hospital informing him that his mother was admitted. He lamented that when he went to the hospital, his mother was badly injured, with open wounds on her head and she was in a lot of pain.
While the exact cause of death has not been determined as the post mortem is scheduled for today, Andrew believes that his mother died from head injuries. He said that she passed away just about three hours after she was admitted to the hospital.
No funeral arrangements have been made as yet for the deceased woman. According to a police press statement on the accident, Philadelphia collided with another motorcyclist, Jason Lashley, on Tuesday night at the intersection of JB Singh and Thomas Road. The two were rushed to the Georgetown Public Hospital, where Philadelphia succumbed while receiving medical attention. Lashley was also said to be nursing injuries.
Around the Web