-event organisers silent over security hole
Two weeks after popular disc jockey Curtis 'Casual' Armstrong was shot following a concert at the Providence National Stadium, the police are yet to make any headway in investigations while the concert's promoters remain mum on lax security at the event.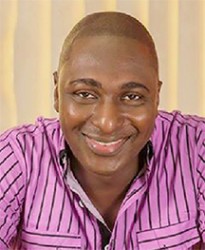 Armstrong was shot to his abdomen and left arm during the early morning hours of April 20th, following the Easter Fest Concert promoted by Hits and Jams Entertainment and McNeal Enterprise. He, along with one other man, had been shot during an argument with two men in the car park of the stadium.
The argument had reportedly begun in the VIP section of the concert over ice.
After several attempts at making contact with the show's promoters, a representative of Hits and Jams Entertainment on Saturday relayed that the principals of the company had "no comments" on security protocols at the stadium. The shooting had raised renewed questions about security at stadium concerts and how weapons were getting past detectors.
There are yet to be any arrests made in relation to the shooting.
Days after the shooting, Armstrong's family was yet to receive any word from the police in relation to the matter.
Around the Web