Director of the Child Care & Protection Agency (CC&PA) Ann Greene has said that there is high tolerance for the sexual abuse of children in the Guyanese society even as she lamented the recent acquittal of a stepfather who was accused of violating a little a girl and the hung jury in the Sade Stoby trial.
"It is something that you really should be outraged at but there is a high tolerance level when people could say that these children lie about being raped," Greene told the Sunday Stabroek in a recent interview.
Greene, who revealed that for last year alone there were some 670 reports of sexual assault committed on children with 590 of them being committed on girls, said it should be understood that children do not lie about being sexually abused.
"I am telling you, I am saying to you that it is not in children's DNA to lie about sex. They don't lie about it… for the entire world you might get one per cent, a minute thing, they don't lie," the Head of the CC&PA emphatically said.
And so she finds it difficult when children are subjected to tough lines of questioning during court trials and then at the end of it all the accused walks free. This, she said, sends a clear message to the child that the adults do not believe their story.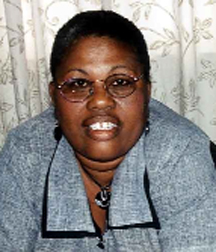 She noted that sexual abuse is devastating to a child. "They hardly ever overcome. We will patch up and help them to build a satisfying life but it is something that a child hardly ever overcomes so every one report is one too many," she said.
Greene called for more advocacy to address the problem because for her all must be done to ensure that the county's children are protected. "We have to stop this deflowering of our children," she added.
She said that society as a whole should be outraged at the high incidence of sexual abuse committed on children but instead it is tolerated by many.
"You don't have sex with a child. It is a highly perverted act. It is a sick depraved mind that would want to deflower a child; it is sick. Sex is supposed to be a pleasurable thing, what kind pleasure could you have from having sex with a child? It has to be a sick mind."
Greene said she is incensed by the abuse of children while noting that many times the children are groomed and do not even understand that what is happening to them is wrong.
She pointed out that because some children may feel that they would have enjoyed the act because this is innate in human beings; they feel ashamed.
"The perverts know this and they groom the child and this is what destroys the child. It is the shame and guilt because they feel they would have done something wrong when in fact they did nothing wrong. They are children and need protection by adults not for adults to have sex with them.'
'A sure case'
Speaking about the recent acquittal of a man, who was accused of abusing his stepdaughter and who held himself out to be a religious leader, Greene said it was devastating to the child and her sister, who are in state care, and it is not the task of the agency to rebuild the children's self-esteem.
"I think it was a sure case," Greene said pointing out that such results of sexual abuse cases are sending the wrong message and persons might decide that they are no longer reporting cases because there is no justice.
Greene called for the issue of jury trials to be re-examined as it is difficult to understand how juries could acquit persons who are accused of raping children.
"This happens particularly when you say you are a preacher or a religious person or holding some high position then it is even more difficult for the children to be believed," she noted.
"It is already a difficult task for children to report their abuse and when they finally report and people do not believe them it becomes worse.
"Now we have built their self-esteem, work with them got them back into schools… We kept them and prepared them for this case and now the man has been freed," an obviously disappointed Greene said, adding that she knew there was always a problem when a jury of nine men and three women was empanelled.
She said while both girls were abused the evidence for one was not strong so it was decided that the case of the younger sister would have been pushed. It was three years after they were rescued that the matter reached the High Court.
Greene said she was shocked to learn that one of the jurors asked the victim during the trial why she took so long to report the matter. She pointed out that persons need to understand that it is never easy for a child to speak about abuse especially if there is some form of threat involved. Even so, Greene said, parents are mostly the last persons to know.
Recently the girls' mother visited the agency and requested that the girls be returned to her custody since she has a new partner but they both refused indicating that they were not sure how stable her new relationship was and that they wanted to ensure they completed their schooling first before leaving the custody of the agency.
Greene said she was forced to tell the mother that if the children are against going to live with her then the agency cannot release them into her custody.
She said the growing problem of sexual abuse of children is compounded by society sometimes blaming children for their rape and so it is a constant battle to convince the victims that it was not their fault.
The children are sometimes afraid of breaking up their families and they would rather not talk about it.
After one day in the court some would refuse to return to testify and Greene said sometimes they have to convince them that they may be helping another child by ensuring that justice is served in their case and this would sometimes change their minds.
Greene also spoke about the hung jury in the Sade Stoby case as she lamented the fact that juries continue to get it wrong. Nine-year-old Sade was brutally raped and murdered allegedly by Jevon Wharton, now 23, and Charles Cush, now 21, in late 2007. The two were teenagers at the time. After a lengthy trial, which saw their statements being accepted into evidence and in which they admitted having sex with the child, they were last week told they would face a new trial after the jury could not agree on a unanimous verdict.
Greene said it is known that an accused person is entitled to a fair trial in a court of law but sometimes the court system is abused. She also bemoaned the fact that sometimes officers of the agency are attacked by defence lawyers.
She gave the recent example involving a little child who was beaten and burnt by a woman in whose care he was placed. "She was eventually charged and she got a lawyer and the first time he went to court and walked in the courtroom he started off 'Alyuh in no good' pointing out the child protection officer who was in the court for the first time…" Greene revealed.
She said the lawyer was upset because he had been defending a previous case involving the agency, which he lost.
Greene also called out the presiding magistrate whom she said told the officer that he hoped that they had their evidence. She said that was uncalled for since the police would have investigated the matter and instituted the charge.
Instead of attacking child protection officers, Greene said, lawyers should look for weaknesses in cases and fight it out in court.
Switching
Meantime Greene said that she is switching gears when it comes to domestic violence to start empowering men.
"I am looking at men and asking why should a woman pay with her life because she says she does not want to be in a relationship anymore. You must be so empowered to say 'the things we love we let them go, we don't kill them.'"
She noted that men are in "big, big trouble so I am empowering men and strengthening their emotions. It is the men who need empowering. The women with all the work that is being done they are going to survive but they can't survive if the men are killing them.
"We empower [the woman] and [the woman goes] home and he is not empowered what do you think would happen? She would be beaten."
Around the Web