Sueria Manufacturing Inc., a US$2M venture was commissioned last evening, with President Donald Ramotar lauding it as an example of youth entrepreneurship, the Government Information Agency reported.
The company owned by Frank Sanichara and Teshawna Lall, with funding by Kaieteur News publisher, Glenn Lall, the father of Teshawna, is manufacturing a range of confectionaries, and other products such as nuts and biscuits under the 'Sueria' brand at the Eccles Industrial Site.
Ramotar said that for an economy to be sustained, it has to be rooted in production. GINA said that he advised that the owners should enter into contract farming arrangements to ensure sustainable and quality supplies.
GINA said that the company signalled that it would focus on exports, and this move was also lauded by the president.
Joint CEO Teshawna Lall said the company marks the fructifying of an idea conceived four years ago. Named after her daughter Sueria, she said that every care has been taken by the business to ensure very high standards particularly as they face competition from a well-established manufacturer here, GINA said.
"We are thinking big and we're thinking outside the box, but most of all we're thinking of you," she said.
Kaieteur News Publisher Glenn Lall, in brief remarks, thanked President Ramotar for helping to make the factory a reality, GINA added.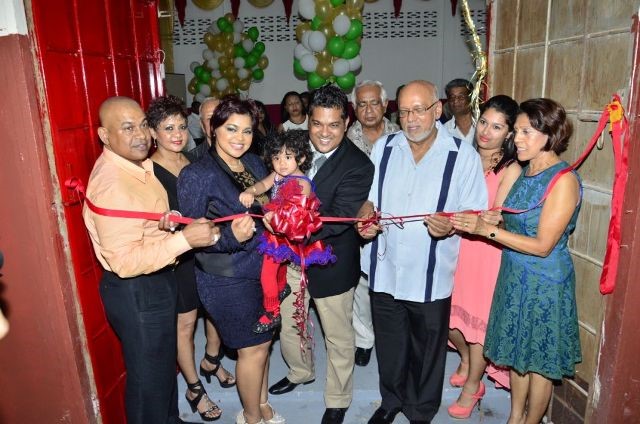 Around the Web