Two years after the dead body of Harold Rachpaul was found bound in his Robb Street drugstore, the Preliminary Inquiry (PI) into the murder charge against Orin Roberts commenced yesterday with testimonies of his son and grandson.
Leonard and Vincent Rachpaul were the first of 17 witnesses to testify in the PI, according to prosecutor Bharat Mangru, who had requested that the PI be postponed to yesterday so that the witnesses could be properly briefed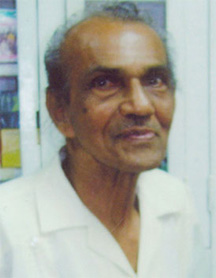 The PI should have commenced on March 19.
It will continue today.
Roberts was accused of murdering the 84-year-old Rachpaul between August 18th and 19th, 2011, during a robbery at his 75 Robb Street, Lacytown premises.
Around the Web