One man is dead and several others are in critical condition following two separate accidents on the Essequibo Coast on Saturday night.
According to information, at around 10:10pm on Saturday, a car – PNN 745 – driven by Rodwel Spellen, 34, of Lot 161 Richmond, Essequibo Coast collided with another car – PHH 4683 – driven by Ivan Belvin Benn, 21, of Lot 78 Queenstown, Essequibo Coast. Benn died as a result of the collision.
Two other persons, Kurt Walcott, 22, and Linden Marks, 24, also of Queenstown, were in the car with Benn at the time of the incident while Nandy Benons, 25, of Henrietta, Essequibo Coast and Anthony Haynes, 39, of 177 Grove Housing Scheme were in Spellen's car.
According to information, Benn was proceeding north on the western side of the Taymouth Manor public road at a normal rate of speed while Spellen was heading in the opposite direction.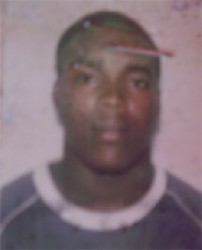 Spellen said that he observed a donkey on the road and swerved to avoid a collision but ended up in the path of the vehicle driven by Benn.
The head-on collision resulted in all the occupants of the cars being injured and they were rushed to the Suddie Hospital. Spellen, Benons and Benn were subsequently air-dashed to the Georgetown Public Hospital (GPH). Benn died on the way to the medical institution. Spellen, who is employed at the Institute of Private Enterprise Deve-lopment (IPED), sustained a broken hip and lacerations to his body and was admitted to the High Dependency Unit of the GPH. Benons sustained several bruises and had to undergo an x-ray examination to ascertain her injuries. She is being treated for multiple trauma to the body.
Meantime, at around 11:10 pm on Saturday on the Annandale Public Road, Essequibo Coast, a car bearing number plate PRR 9027 which was being driven by Chandanie Dass, 30, of Taymouth Manor collided with a car – PSS 3067 – driven by Nicholas Singh, 19, of Abrams Zuil, Essequibo Coast. Pooranadai Dass, 24, was in the car driven by Chandanie who is the manager of the Courts Essequibo branch, while Krishna Ramsamuj, 18, Teron Kumar, 22, and Shane Kumar, 24, all of Annandale were passengers in Singh's car.
Stabroek News learnt that Chandanie was proceeding north on the western side of the road when she was reportedly blinded by the bright lights of the other vehicle.
The two cars collided in the centre of the road and all the occupants were injured. They were taken to the Suddie Hospital and Chandanie was air-dashed to the GPHC. The others were admitted to the Suddie Hospital and are said to be in a serious condition.
Chandanie was receiving care at the GPHC up to press time and was said to be in a critical condition. Medical personnel said that the woman had several fractured bones and is also being treated for respiratory distress caused by a collapsed lung suffered as a result of the trauma of the accident.
Around the Web