The two men who died in an accident at Four Mile on the Mabura-Linden road on Friday morning lived in the same Duke Street, Kingston yard.
Seon Rouse, 25 and Jermain Forrester, 27 were on their way to Georgetown when tragedy struck.
Stabroek News understands that the truck the men were travelling in was speeding along the Mabura-Linden road which resulted in one of the wheels slipping off and causing the lumber-laden truck to topple.
Maria Hetsberger, the wife of Rouse, told Stabroek News yesterday that she only heard of the horrific accident after receiving a call from her sister-in-law since she was trying to make contact with Rouse unsuccessfully throughout the day. She said she had also tried Forrester's phone but did not get through either.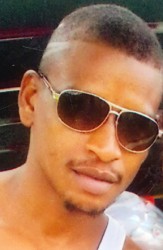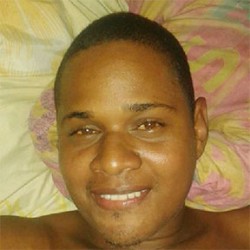 "He left home about Friday to go pick up something but he had to go Diamond first because he brother-in-law who live in Diamond had to drop him up Linden but before they go he and Forrester sat down and eat and so and then they left", Hetsberger said. She added that she did not visit the hospital and so is unsure of where Rouse suffered injuries but from information she received she heard Forrester died on the spot while Rouse did not.
"I hear is coming down they did coming back to town and while they did walking out they see the truck and beg for a drop saying they ain't got money", Hetsberger added.
The accident occurred round 8:00 am on Friday.
Three other persons were injured including the driver of the truck, Andy Ramsaywack, 25, of Diamond Housing Scheme, East Bank Demerara; Jermaine Lacrosse, 17, of Parika and Sohan Bipta, 30, of Lot 27 Nandy Park.
The bodies of the two victims are currently at the Lykens funeral home awaiting post-mortem examinations.
Around the Web