Two North Rupununi men were killed between Thursday night and Friday morning in separate attacks fuelled by alcohol.
Iwokrama tour guide Martin Roberts, 28, of Kwaimatta Village, Region Nine, was on Thursday night bludgeoned to death after a drunken altercation and police have since detained two suspects.
Police also announced that ranks were dispatched yesterday to Katooka Village, North Rupununi, following a report received of the fatal stabbing of Aloysius Kaitan, 27, of Katooka, which occurred at about 2am yesterday morning after an argument among a group of persons who were drinking.

There have been several drink-fuelled murders, especially in the interior regions, over the years. The police categorise them as "disorderly" type murders and at one time had expressed concern at the numbers. Police said in a press release yesterday that Roberts' death occurred at about 21:30 hrs at Kwaimatta Village.
According to the release, initial investigations have revealed that Roberts was among a group of men drinking and an argument developed during which he was allegedly struck to his head with an object. Two men have been arrested and are in police custody assisting with the investigations.
However, persons present in Region Nine had a different account of how Roberts met his death and suggested that his killers pummeled him to death after ambushing him on his way home.
According to a source, Roberts was indeed drinking in the company of friends. During this time, the two men who are now in police custody reportedly had an argument with another man, whom they began beating. According to the source, d persons who were around went to his assistance.
Sometime after the man was saved, the source said, Roberts decided to make his way home. As he walked along the roadway, he was reportedly confronted by the two men, who had been waiting for him.
Based on what the Stabroek News was told, Roberts was hit multiple times in his head with a belt buckle and when he fell to the ground the men began to use their fists. No one realised that he was dead until he failed to get up. His body was subsequently transferred to the Lethem Hospital morgue, where a post-mortem examination is expected to be per formed sometime early next week.
Roberts was a tour guide attached to the Iwokrama International Centre for Rainforest Conservation and Development. He had begun full time employment with Iwokrama on December 6, 2012, according to a close relative, who asked not to be identified. The relative said that from 2008 up to 2012, Roberts worked part time with the organization, mainly helping with research. He was a lover of birds and animals.
At the time of his death, he was on his annual vacation and was scheduled to return to work soon. Roberts was also a councilor within the village council and was the former vice president of the Kwaimatta Junior Wildlife Club.
This newspaper was told that Roberts' parents are calling for justice, especially since the two suspects are a "threat to the village members."
He is survived by eight siblings.
Meanwhile, police said in a separate release that Kaitan and a group of persons were drinking when an argument developed during which he was fatally stabbed to his chest.
Comments

Finance Minister Winston Jordan today moved in Parliament to amend the government's request for supplementary provisions which will allow some of the sugar workers made redundant to get their full severance at the end of January.

The Working People's Alliance (WPA) today announced its support for the government's restructuring of the sugar industry.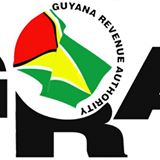 The Guyana Revenue Authority (GRA) today warned about the impersonation of licenced customs brokers.

(Reuters) – England's top order fired in unison to give them a four-wicket win in the second one-day international against Australia on Friday as Aaron Finch's second straight hundred for the hosts could not prevent them falling 2-0 behind in the series.

Four weeks after passing a $267 billion budget for 2018, the National Assembly will debate a supplemental provision of $1.75 billion to meet a portion of the severance pay for around 4,000 sugar workers.