Permanent Secretary of the Culture Ministry Alfred King says that he was not aware of an annual subvention for Lichas Hall in the Ministry's budget, weeks after committee members of the theatre said that the hall was receiving a subvention since 2008. King said that he did not know that the Linden-based facility was in receipt of funds in the ministry's budget and if the theatre members knew of a subvention then they should have applied for the subsidy. He noted that there were legal requirements that an institution should submit before a subvention is released. "If there is a subvention, I cannot recall but if they did know then they should have applied but they never did," he said.
An institution is required to submit an annual report, financial statements and a list of their current executives along with their application for the subsidy, King explained.
However, Devin Sears, Chairman of the Management Committee of the Theatre, said that the committee did not apply because it was unaware of the grant. He said that the committee members were told nothing of a subvention but started to investigate the issue after information surfaced. He added that the committee is following-up the matter at the regional level.
Sears said that the Lichas Hall subvention was raised by the regional chairman at a statutory meeting and letters were sent to the culture ministry requesting an audience with him to discuss the issue. "We were not aware of the money… nothing like it ever came into our possession," he related.
The committee became conscious of the matter after the Culture Minister Frank Anthony revealed it at the 2013 National Drama Festival Awards Ceremony, said Lichas Hall Secretary, Michael James. He also stated that the ministry owed the committee money for using the facility during the National Drama Festival for rehearsals and a workshop. "They took advantage of the situation and the theatre because we were lenient in our rental," he said, adding that fees were yet to be paid for two technical rehearsals.
Comments

The Working People's Alliance (WPA) today announced its support for the government's restructuring of the sugar industry.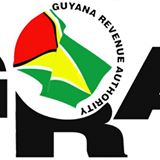 The Guyana Revenue Authority (GRA) today warned about the impersonation of licenced customs brokers.

(Reuters) – England's top order fired in unison to give them a four-wicket win in the second one-day international against Australia on Friday as Aaron Finch's second straight hundred for the hosts could not prevent them falling 2-0 behind in the series.

Four weeks after passing a $267 billion budget for 2018, the National Assembly will debate a supplemental provision of $1.75 billion to meet a portion of the severance pay for around 4,000 sugar workers.

Autopsies performed on the bodies of Ambrose Baharally and Martin Godette, the Pomeroon farmers who were shot dead on Sunday, have found that both men died from gunshot injuries to the head.