Deputy Mayor Patricia Chase-Green is upset at the manner in which fees for vending on Mashramani Day were exorbitantly raised by the Town Clerk Carol Sooba without the council's permission.
"This administration is charging people and it is defeating the purpose of Mash. It was never the intention to exploit people…," Chase-Green, Chairman of the City Council's Social Deve-lopment Committee, told a news conference yesterday. "Mash is a national event; any cost should be minimal to gain back what we would have expended. But to set a target every year to say you want to make X amount of money is not the right thing to do as is being done now. The Town Clerk, without discussion with the councillors decided that she is going to change the situation."
She pointed out that the main reason for collecting fees for spots on Mash-ramani Day was for the council to earn some cash so as to clean up the garbage after the celebration. She said the clean-up exercise costs between $356,000 and $400,000.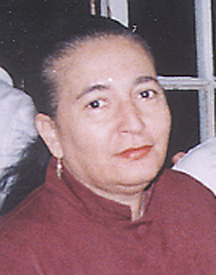 "To get immediate removal of garbage the same night or early the next day we would have a sale of spots and the prices of these spots were approved by the M&CC and the Social Develop-ment Committee," Chase-Green said.
Stabroek News was unable to get a comment from Sooba.
The Deputy Mayor informed that major companies, such as Banks DIH, which would set up outlets along the Mash route, are now being forced to pay exorbitant fees for spots as opposed to what they were paying before.  "Through-out the years up to the year 2012, [they] were… paying $225,000 [for a spot]," she said. She explained that last year, the Town Clerk raised the fee per spot to "$456,000 and this year they were asked to pay in excess of $800000 for that spot. It is a great blow… you have major companies withdrawing. What has happened is that spot has now become an economic venture for the council… to gain money and that was never the intention. The intention was to get money for immediate clean up, to pay contractors," she asserted.
Chase-Green opined that she saw this new initiative as a way of "destroying Mashramani" as it was exploiting vendors who were trying to do business on that day, while adding that small vendors are now being asked to pay $10,000 and $15,000 for spots.
Mayor Hamilton Green also chided the Town Clerk for hiking the prices without the approval of the council. "The allocation of spots and other events related to Mash were done without the agreement or decency of discussion with the council. The Town Clerk has decided that she should double or triple the fees charged for spots along Irving Street and the Mash route," Green stated.
He said he had met with a representative of Banks DIH who "described his discussion with the staff of the Town Clerk's Office as unfortunate."
Green added, "Mash is intended to facilitate maximum participation of ordinary people and the corporate community and any change as massive as 100% ought to be a matter to be discussed with the council. They don't think it is from an individual, they think it is from the Mayor and City Council and we want to make it very clear that we were not even informed of this move and therefore did not have an opportunity to discuss the merits or demerits of such a change for which there was no notice given."
Comments

LIMA, (Reuters) – Pope Francis wrapped up his trip to Chile and Peru today by warning that Latin America was in a deep crisis from corruption, with politics in most countries "more sick than well." Speaking in improvised remarks to bishops, he mentioned the scandal involving construction company Odebrecht, which has admitted to paying billions in bribes, as an example of greed run amok across the continent of his birth.

SYDNEY,  (Reuters) – England's Jos Buttler struck a belligerent unbeaten 100 to set up a 16-run win over Australia in the third one-day international on Sunday, as the touring side took an unassailable 3-0 lead in the five-match series.

The Public Procurement Commission (PPC) hopes that by the end of this year debarment legislation would be in place as it will soon begin meeting with stakeholders on a draft.

A bill to provide a legal framework for the protection of witnesses was passed without amendment by the National Assembly on Friday evening despite arguments by the parliamentary opposition that it failed to take into account modern challenges.

The ownership of over $7 million in local and foreign currencies and several vehicles that were all seized during a raid by the Customs Anti-Narcotics Unit (CANU) at Soesdyke, East Bank Demerara on Friday has raised questions and a separate probe is expected to be launched.