A Yarrowkabra man was yesterday charged with the murder of female taxi-driver Savitri Gangadeen Parma, who was found strangled in her vehicle.
Sylvester Bristol, 23, was remanded to prison after being arraigned for the capital offence at the Georgetown Magistrates' Courts yesterday.
Bristol was not required to plead to the charge that he murdered Parma, also called "Maya," between February 15 and February 16 at Dakara Creek, Soesdyke-Linden Highway.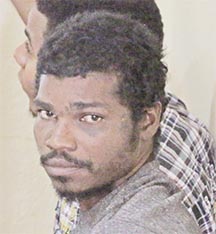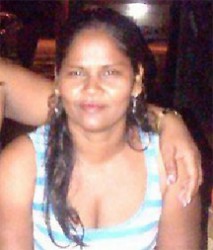 Parma's body was found around 6 am on Sunday, February 16, hours after she went missing. According to reports, the woman had told her ex-husband that she was giving an employee of a sand pit owner in the area a drop to Red Loam. The woman's car was discovered shortly after she went missing with her sleeping eight-year-old son in the back seat.
A senior police officer has shared that the man had confessed to the crime and had not implicated anyone else in it.
A post-mortem examination (PME) conducted on the woman's body revealed that she had died from strangulation. The PME also showed that the woman had suffered a broken neck.
According to Prosecutor Michael Grant, the police's investigations are incomplete. Hence, Bristol was remanded to prison until March 14.
Comments

Dawn Hastings-Williams President David Granger, today, announced that Minister within the Ministry of Communities,  Dawn Hastings-Williams will assume the portfolio of Minister of Public Affairs in the Ministry of the Presidency with effect from September 1, 2017.

President David Granger, earlier today, attended the wedding reception of Minister within the Ministry of Communities with responsibility for Housing, Valerie Patterson- Yearwood and .

Grace Mugabe   JOHANNESBURG,  (Reuters) – South African police confirmed on Wednesday that Zimbabwean first lady Grace Mugabe remained in the country and had applied for diplomatic immunity after being accused of assaulting a 20-year-old model in an upmarket Johannesburg hotel.

Daniel Craig   LONDON, (Reuters) – British actor Daniel Craig has confirmed he will reprise the role of James Bond one last time, ending months of speculation.

UN experts condemn racist violence in U.S., urge investigations GENEVA, (Reuters) – United Nations human rights experts called on the United States today to combat rising racist violence and xenophobia and to prosecute perpetrators of hate crimes.