An inquest is to be conducted into last year's police killing of three Albouystown youths and though months have passed without a word from the Guyana Police Force, relatives are happy that progress is being made and are anxiously awaiting the outcome.
Asked recently about the probe into the deaths of cousins Jermaine Canterbury, 21, and Mark Anthony Joseph, called "Two Grand", 19 and Romario Gouveia, 19, Crime Chief Seelall Persaud disclosed that the Office of Professional Responsibility (OPR) has recommended that an inquest be held.
An inquest is a formal court hearing at which a coroner must establish who died, how, when and where. An inquest must be held if death was violent or traumatic, or if the cause of an unexpected death has not been explained by illness or disease.
Over the years there have been few inquests into unexplained deaths. The usual procedure is that it is held before a magistrate in the presence of a jury.
Persaud told Stabroek News that the recommendation for an inquest was made about two weeks ago.
At the moment no date has been set for the matter to begin.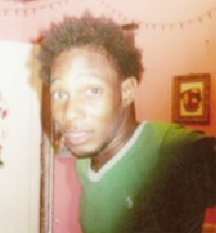 The relatives of the slain trio had called for justice stating that the men were unlawfully killed by the police and were not engaged in any wrongdoing as had been claimed. As the weeks passed they began to lose hope that they would get that justice.
When contacted recently the relatives of the trio said they had heard nothing from the police but welcomed news of the inquest.
June-Ann the mother of Joseph told this newspaper that earlier this year she had visited the police at the Brickdam Police Station and the rank who spoke to her advised that if she gets any information about anyone who might have heard or seen what had transpired that night, she should inform him. The woman said that she asked the rank if he expected anyone who might have information to come forward. June-Ann stated that the discourse left her very upset and as such she has never returned.
She recalled too that in January police ranks had gone to her Albouystown home and conducted a search. She was not at home at that time, but her mother who was at the pipe in the yard saw the ranks and had inquired what they were doing there, while pointing out that they had already killed her grandson. She said they are all baffled as to the real reason behind the search.
She said that she had given up hope and has since turned to God asking that if her son is innocent of any wrong doing to grant him justice. "That is what I am praying for," she said adding that she still cries over the death of her son.
When told about the recommendation for an inquest, she said that if called upon she will cooperate. She noted that this was the first time she was hearing about the inquest. She said she is prepared to let the inquest take its course.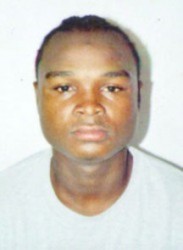 Meanwhile Donald Gouveia, also expressed satisfaction that an inquest is being held. "At least they are moving in some direction," he said adding that if called upon to attend he will go. "I would go right away, immediately." He said after not hearing anything from the police, he stopped going to inquire because he began to get "fed up and frustrated with the system."
He said seeing that a recommendation was given for an inquest to be conducted, the police could have made contact with him as they are in possession of his cell phone number. He said he will wait to see what happens with the inquest.
Kara Cox, the mother of Canterbury said she too had heard nothing about an inquest but welcomed it. She said that if she is called, she is prepared to say all that she knows.
The woman related that after she buried her son "ah went all ova and they promise to call me but nothing up to now." She pointed out that months have pass and "I ain't getting no answers." She said too that the death has affected her greatly and it remains fresh in her mind.
Noting that her son took 12 bullets and had suffered the most, she said sadly that she wants justice. She said her son had "his bad ways but did not deserve to die in such a manner."
She said that she doesn't pass the spot where he was killed as it would bring back too many memories.
Police had said in a press release that moments before they were shot, the three young men had exited a car near the K&VC hotel, where they were allegedly going to commit an armed robbery. Police said ranks had received information that an occupant of the hotel was the target, and they had been staking out the building. They said they challenged the three men as they were making their way to hotel and the men opened fire, forcing them to return fire.
Two guns and a wig were recovered following the shooting, according to police, who said they were unable to locate the vehicle the men used to travel to the location because it used fake licence plates.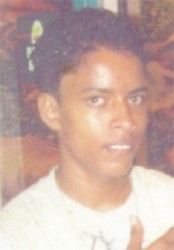 Witnesses, however, said that the men were put to lie on the roadway in front of the hotel and then shot. Persons close to the Georgetown Hospital had also recalled hearing at least two gunshots moments before the police arrived at the hospital gate with the wounded men. Gouveia had told reporters shortly after arriving at the hospital that he was the last to be shot. He said that he was farther up the road when the police approached him and ordered him back to the vicinity of the hotel. When he arrived near the hotel, Gouveia said, Canterbury and Joseph were lying face down on the road bleeding. He assumed that they were dead. It was at this point, he said, that he was told to lie down, and then was shot as well.
Gouveia who sustained a bullet behind his right ear which exited through the right cheek died suddenly in hospital two days later, leaving shocked relatives alleging that he had been killed because he was the lone survivor and main eyewitness to what had taken place.
The other two men died on the night of the shooting.
Comments

Following an outreach in Lethem today, President David Granger (centre at left side of table) held a  high-level security meeting with a number of officials including Guyana Defence Force Chief of Staff, Brigadier Patrick West (third from right on right side of table) and British security sector reform advisor Russell Combe (second from right on right side of table) among others.

The Guyana Power and Light (GPL) says that just after midday today, three armed bandits stormed its Parika Customer Service Centre; robbing the location of all revenues received up until that time, holding the  staff and customers at gun point and disarming a security guard of a gun.

The Management of Cheddi Jagan International Airport Corporation (CJIAC) is currently undertaking a massive expansion project  and a Temporary Arrivals Terminal Building was recently constructed.

Tourism Minister Shamfa Cudjoe announced the decision to close the company. (Trinidad Express) The Tourism Development Company (TDC) has ceased operations.

Cevons clearing city garbage WPA STATEMENT ON THE UNRESOLVED ISSUE OF GARBAGE COLLECTION IN THE GEORGETOWN MUNICIPALITY The WPA is deeply concerned that the Georgetown City Council's inability to honour its financial obligations to Cevons Waste Management and Puran Brothers has the potential of endangering the health and lives of citizens.