Relatives of the four-year-old and sixteen-month-old who died on Thursday evening say they were supposed to leave the country today and that their mother may have fed them poison to prevent them from migrating.
The woman, twenty-one-year old Awena Rutherford is currently under police guard at the Georgetown Public Hospital.
"Them children father supposed to come in the country today so the children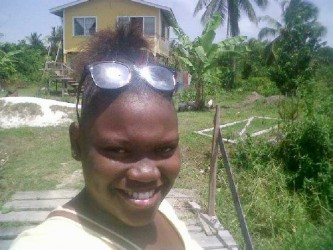 could migrate with him. She didn't want he carry them and like the is wah mek she do this. Me ain't understand how she could do something like the. She is not a wild up girl so this thing come as a shock to we," a relative said.
"This man used to send money every month for she to take care of the children because she never used to work. Them children was good children and they was the only children the man had and right now he really taking it on," the man said.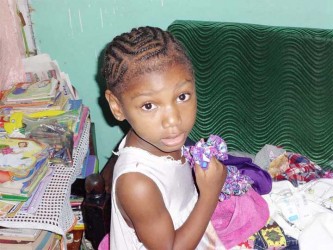 He said that it was not clear if Rutherford and the children's father were in a relationship at the time but last night she "tell the police how she engaged to another man. The is the first time we hear about the. Up to when he come back several months ago they de deh so I don't know wah really going on."
The children, Jabar and Odacia succumbed while receiving medical care while Rutherford's condition is listed as stable. She is currently being monitored by doctors.
On Thursday, Rutherford picked her children up from their aunt in Ann's Grove, East Coast at approximately 5:00 pm and travelled to their home at Perth, Mahaicony. Relatives said that they received a phone call an hour later stating that one-year-old Jabar and Odacia were being treated at the Mahaicony Hospital.
Jabar succumbed at the Mahaicony Hospital while his sister and their mother were rushed to the Georgetown Public Hospital. Odacia passed away sometime after 10pm while being treated by doctors.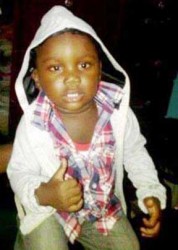 An aunt had recalled that Rutherford seemed normal "when she was leaving.  She tell me she had a surprise for me…I never imagined this was the surprise she calling about".
Yesterday, relatives of the woman said that she "talking like she dazed" and she deh vomiting up and crying out for a pain in she stomach and she just talking like she dazed all the time," a relative said.
Another relative said that although the woman threatened to kill herself before, they never thought that she would harm her two children. "She talk about it and December she had some carbon tablet lined up but I sit down and I talk to she and she didn't drink it…We rushed her to the hospital but the doctors said that she didn't drink anything. When she vex she does get hot tempered but she never threatened to kill the children. This is just a shock to all of us"
An aunt of the woman told Stabroek News that the children's father Jabari Cadogan was expected to arrive in the country yesterday to take them to the United States of America. "He was supposed to come today (yesterday)".
Meanwhile, another aunt said that Rutherford had a very troubled life. "She was the only child and she used to get spoil bad by her mother who died three years ago…She came from a disturbed background and she always complaining that she stressed."
"She used to go St. Sidwell's and then she came out of school and went to Campbellville Secondary but she didn't get to write CXC. Shortly after, she get she first child and then the other one," the aunt said.
Comments

Defeat Tallawahs by 37 runs Chris Gayle, playing in his 50th CPL match, produced his 63rd T20 fifty as St Kitts & Nevis Patriots cruised past Jamaica Tallawahs by 37 runs to guarantee a place in the playoffs for the first time in their three-year history.

The Guyana Football Federation (GFF) has officially selected the Boys and Girls teams which will represent the nation at the Inter-Guiana Games (IGG) Goodwill Series scheduled for Suriname from the August 25th– 27th.

The Commission of Inquiry (CoI) into African ancestral land ownership began hearings yesterday with a significant portion of the first day's proceedings being dedicated to questions pertaining to the allocation of lots in the controversial 'Pradoville 2' Housing Scheme.

For another year, the opening of the National Toshaos Council (NTC) Conference was dominated by concerns about land rights, with Chairman Joel Fredericks yesterday calling out the APNU+AFC government for making decisions that affect land ownership without first seeking the Free, Prior and Informed Consent (FPIC) of affected Indigenous groups.